China Network Systems boosts video digitization with ARRIS Set-Tops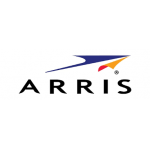 China Network Systems boosts video digitization with ARRIS Set-Tops
Platform Technology
,
IT Innovations
Today ARRIS International plc revealed that China Network Systems (CNS), one of Taiwan's major cable operators, has selected ARRIS HMC4100 set-tops, with the ARRIS KreaTV application platform, to further enhance its digital video services.
Taiwanese government regulations require all cable operators to digitize their TV services by the end of 2017. The ARRIS HMC4100 is a hybrid DVB-C set-top that enables CNS to fully digitize its services and offer new high-definition (HD) on-demand, local PVR and streaming video services to subscribers in Taiwan. Also, the set-top includes a DOCSIS 3.0 modem which enables CNS to simplify install and add two-way interactive applications to its digital TV service.
CNS will begin rolling out the new HMC4100 set-tops in March 2017. ARRIS and CNS have a long- standing relationship spanning both consumer devices and network solutions, including ARRIS's CCAP solution - the E6000® Converged Edge Router. CNS has deployed ARRIS HMC series set-tops with the ARRIS KreaTV Application platform since 2013.
"As the industry moves to fully digitize TV services by the end of this year, our customers are expecting improved viewing experiences such as high-definition and streaming video," said Henry Chang, CEO of CNS. "We are partnering with ARRIS to deliver compelling experiences today while catering to the evolving viewing habits of our subscribers. With the ARRIS KreaTV platform, we have flexibility to rapidly develop new applications for the future."
"With our global scale and strong heritage in providing high-quality broadband and video devices, we're collaborating with CNS to achieve their vision of transforming Taiwan's cable TV industry," said Eduardo Fichmann, Senior Vice President, Asia Pacific Sales, ARRIS. "The ARRIS HMC4100 adds DOCSIS 3.0 connectivity to our leading HMC4000 whole-home DVR and multiscreen solution - simplifying the install process from two boxes to one."
Free Newsletter Sign-up