Patrick Foley Joins the London Office of Marakon Management Consulting at Charles River Associates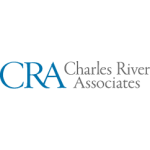 Patrick Foley Joins the London Office of Marakon Management Consulting at Charles River Associates
Charles River Associates , a worldwide leader in providing economic, financial, and management consulting services, today announced that Patrick Foley has joined Marakon, a management consulting practice at CRA, as a senior advisor. Mr. Foley has more than 30 years of experience advising on strategy, providing economic analysis, and forecasting in the financial services sector.
"It is a pleasure to welcome Patrick Foley to CRA and Marakon," said CRA's President and Chief Executive Officer Paul Maleh. "His experience as a financial services economist and strategist gives him a unique understanding of how the economy impacts the performance of businesses which makes him a strong addition to the Marakon team."
"As we expand Marakon's management consulting offering in core sectors including financial services, it is a pleasure to welcome Patrick," says Neal Kissel, Marakon's Managing Director in London. "He brings a wealth of practical experience to help our financial services clients manage challenging issues."
Most recently, Mr. Foley was Chief Economist and Group Strategy Director for Lloyds Banking Group where he advised senior management and the Board on economic developments and strategic issues. This year, he led a major Board review of likely future financial services market trends and their impact on bank competitiveness and profitability. He designed the organic growth strategy that turned around Lloyds TSB from an ex-growth position in 2002 to a market leader five years later. Mr. Foley also led negotiations on several potential acquisitions and managed the successful divestment of Abbey Life and a number of overseas businesses.
Previously, Mr. Foley worked for Schroders and the Confederation of British Industry. He has written numerous articles for Lloyds Bank publications, outside journals, and contributed to a number of books on issues including on inflation and exchange rate economics. He holds a BSc and MSc in Economics from the London School of Economics and Political Science.
Free Newsletter Sign-up