NetOTC Announces Appointment of David Maloy as Chief Operating Officer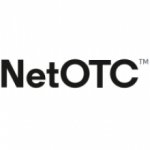 NetOTC Announces Appointment of David Maloy as Chief Operating Officer
NetOTC, provider of innovative risk solutions, today announced that David Maloy has been appointed COO with immediate effect. David Maloy, previously responsible for overseeing NetOTC's US operations, is now also responsible for the strategy, management and development of NetOTC's global operations.
NetOTC creates solutions designed to reduce risk and help financial institutions implement regulations for non-cleared OTC derivatives. NetOTC Bilateral is a central infrastructure for financial institutions, created to address the upcoming mandatory initial margin (IM) regulations. As a central solution, NetOTC Bilateral goes beyond standard two-way margining and tackles the key challenges for implementing IM into the bilateral collateral process.
Prior to joining NetOTC in 2014, David served as Global Head of Collateral Management at Credit Suisse Investment Bank with responsibility for margin management and valuations, spanning all investment banking products for investor and institutional clients. David's primary focus throughout his career has been business process improvements and the adoption of technology to manage the credit enhancement of OTC counterparties and collateral management.
David is a regular industry commentator and remains actively involved with ISDA. He was one of the founders of the ISDA Collateral Committee, which he co-chaired in New York between 1995 and 2002 and has worked with many OTC derivatives market operations and clearing organisations.
David Maloy will work closely with Roger Liddell, CEO, and is anticipated to be instrumental in the 2016 launch of the NetOTC bilateral platform. Neeraj Sharma, Co-Founder remains a key advisor joining the NetOTC Board as a non-executive board member.
Commenting on the appointment of David Maloy, Roger Liddell, CEO, NetOTC, said, "I am delighted that David has agreed to oversee our global operations. David brings more than thirty years of industry knowledge and will play a key role in helping us to continue to navigate the global regulatory landscape. David has already been instrumental in developing our US footprint having worked with NetOTC since 2014. We continue to work towards the full launch of NetOTC Bilateral and look forward to helping firms reduce risk and introduce a transparent market infrastructure for non-standardised OTC derivative products."
David Maloy, COO, NetOTC, added, "It is a critical time for the OTC derivatives industry and I am truly excited to be playing an important position as part of NetOTC's drive to deliver change to the global markets. We believe that NetOTC Bilateral will form a significant part of future processes within banks as we move to the September 2016 deadline."
Free Newsletter Sign-up