Moneyfarm Makes Senior Management Changes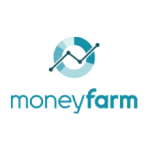 Moneyfarm Makes Senior Management Changes
Moneyfarm, the digital wealth manager, has today announced the appointment of a Chief Investment Officer and Chief Financial Officer. Following expansion across European savings and investment markets Moneyfarm's industry leading team has more than doubled in 2016, with these two key hires brought on to support continued growth of the company and innovation of its consumer offering.
Richard Flax joins Moneyfarm as Chief Investment Officer having previously held portfolio management roles at both PIMCO and Goldman Sachs Asset Management. He brings more than 17 years of world class leading institutional experience to the role and will oversee the full remit of Moneyfarm's investment decision-making as well as the company's continued commitment to providing better customer solutions.
Paolo Savini Nicci joins as Chief Financial Officer, with more than 15 years of experience in principal finance and private equity, including roles at Morgan Stanley, AnaCap Financial Partners and Cabot Square Capital portfolio companies. Savini Nicci will be responsible for ensuring the company position goes from strength to strength, particularly as Moneyfarm looks to further diversify its offering and expand internationally.
Their appointments follow the company's launch in the UK earlier this year as well as recent news of a strategic investment by Allianz Ventures, which cemented the progress Moneyfarm has made in the digital wealth management sector.
A fast growth company, Moneyfarm has more than 80,000 active users and has experienced a 60% increase in its user base for 2016 to date. With smart technology, investment expertise and innovation at the forefront of the company's consumer offering, Moneyfarm proudly launched the first full-service investment app in the UK market, which is now available on both iOS and Android.
In 2017 the company will cement its growth by delivering new products in both its key markets, Italy and the UK, to help consumers make better decisions about their finances, whilst worrying less.
Moneyfarm co-founder Paolo Galvani comments "Moneyfarm has an incredibly strong team that has achieved great things over the last five years. Richard and Paolo bring experience that will help the company in our next phases of growth – as we look to build out our product offering to deliver great customer outcomes for the full wealth lifecycle."
Flax says "I'm really excited to join the dynamic team at Moneyfarm. As a company it is delivering a high quality solution to customers and I'm very much looking forward to building on that success to create the best possible investment experience."
Savini Nicci adds "Moneyfarm is delivering something truly important, it is making high quality investing simple for customers, at a time when both the savings gap and the need for individuals to take control of their finances are growing. I'm very excited to be part of that future!"
Free Newsletter Sign-up