Judopay Names Ryan Farley as New CEO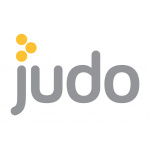 Judopay Names Ryan Farley as New CEO
Judopay, the London based AppCommerce™ payments platform, today announces the appointment of Ryan Farley as the new CEO. The announcement comes as Judopay secures reinvestment from key shareholders having exceeded growth expectations over the past year in light of surging consumer mobile adoption and demand for in-app purchases. Mobile commerce (m-commerce) is set to grow 200% faster than traditional e-commerce this year.
Previously Judopay's Chief Product and Commercial Officer, in his new capacity as CEO Farley will focus on building a fully customer-centric approach for Judopay's leading in-app mobile payments solution in EMEA and the US across key verticals. Additionally, to ensure the solution remains cutting edge and maintain the development team, Michael Hancock steps into the role of CTO having joined Judopay in September 2015 as VP Engineering.
Farley joined Judopay in mid-2016 and is a former Intuit executive and CPO at Blue Star Sports, where he developed a global payments platform for the youth sports market and launched multiple native apps that had over 100,000 downloads in the first couple of months. He has extensive experience in Fortune 500 companies and payments technology start-ups, building repeatable sales models in B2B organisations.
Former CEO Dennis Jones, who is stepping down, has led Judopay since its inception in 2012, providing the vision and strategic leadership to build the best-in-class mobile-first product that has fuelled Judopay's success. As the business shifts to take on increasing demand from merchants, Jones will remain in an advisory and evangelist capacity.
Ryan Farley, CEO at Judopay said: "Dennis has been a devoted leader of Judopay, bringing the experience and technical expertise that has inspired the development team to create our market leading product. It is an honour to take the reins of Europe's only mobile-first payments provider and Dennis will remain as a valuable advisor as we drive adoption of Judopay's innovative solution. My primary goal is to delight clients by differentiating Judopay from competitors with a business environment focused on making customers stay with us because they want to, not because they are locked into a contract."
Dennis Jones said: "Ryan has been taking an increasing amount of responsibility for commercialising Judopay's offering over the past year and now that our product is at the very peak of technological excellence, offering the consumer a frictionless yet completely secure in-app payments experience that can be seamlessly integrated by clients, he will bring in the key partnerships necessary for wide adoption and lead the next exciting chapter in Judopay's growth ambition."
Free Newsletter Sign-up