Jim Kilman Joins Board of Directors at alpha-En Corporation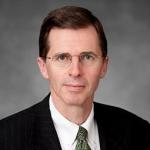 Jim Kilman Joins Board of Directors at alpha-En Corporation
alpha-En Corporation (OTC PINK: ALPE), an innovative clean technology company focused on enabling next-generation battery technologies by producing high purity lithium metal and associated products, announced today that veteran investment banker Jim Kilman has been appointed to its Board of Directors, expanding the Board to four directors effective immediately.
Mr. Kilman is Chief Executive Officer of Scarborough, NY-based KielStrand Capital, a family office merchant bank that makes and manages investments, provides advisory services and engages in philanthropic activities. He retired earlier this year as Vice Chairman of Investment Banking at Morgan Stanley, having spent a total of 32 years in senior investment banking roles, including earlier stints at Goldman Sachs, ABN AMRO and PaineWebber.
Executive Chairman and Founder, Jerome Feldman, commented, "It is a pleasure to welcome Jim Kilman to the Board of alpha-En Corporation. An early investor in alpha-En, he is widely admired as an investment banker, an advisor on strategy, mergers and restructurings, and for raising debt and equity capital. His decades of experience and his deep expertise will be invaluable to us as alpha-En grows."
"I'm very excited to be deepening my relationship with alpha-En by joining its Board," Mr. Kilman said. "It's an exciting time for the company as it begins to commercialize its ground-breaking approach to lithium production. I look forward to working with the alpha-En team."
Mr. Kilman will serve on the Audit and Compensation Committees of the Board. He also serves on the Boards of privately held Berwyn, PA-based Modular Space Corporation, and of privately held New York City-based Lebenthal Holdings LLC. He serves on the Board of the Hudson Valley Shakespeare Festival in Cold Spring, NY, and on the Finance and Investments Committee of the Jacob Burns Film Center in Pleasantville, NY. He is Treasurer of his Yale College Class, and has previously been active on the Parents Association Boards at Bucknell University and Carleton College.
Mr. Kilman holds an MA and a BA in Economics from Yale University.
Free Newsletter Sign-up