Exegy Welcomes Steve Santivenere to its Team of Senior Account Managers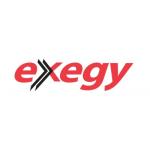 Exegy Welcomes Steve Santivenere to its Team of Senior Account Managers
Exegy Inc., a leading provider of managed services and technology for low-latency market data, announced today the addition of Steve Santivenere to its team of senior account managers. Mr. Santivenere will have global responsibilities for sales of Exegy market data solutions, reporting directly to chief operating officer Rod Arbaugh. "Steve is a seasoned professional with an impeccable reputation and invaluable knowledge that he accrued as a trader, entrepreneur, executive, and director of sales. He is an invaluable addition to our exceptional team of senior sales professionals," says Arbaugh.

Prior to joining Exegy, Mr. Santivenere held senior executive and sales positions at Aegis Software, Thomson Reuters, Pico Quantitative Trading, Flextrade, and Colt Technology Services. He has also served as a consultant to vendors, hedge funds, high-frequency and proprietary traders, banks and broker-dealers for trading platforms, market data and connectivity infrastructure. "Exegy has an outstanding team and a sterling reputation as the top vendor of low-latency market data solutions. I look forward to introducing them to the elite firms where I have established relationships, as they have a proven ability to deliver compelling value," says Santivenere.

The announcement of Santivenere's hiring quickly follows the addition of Scott Wilson as a senior sales executive focused on the electronic currency markets. The expansion of senior account management staff is a key element of Exegy's strategy to sustain service levels while fueling growth. "Exegy has enjoyed sustained growth in the number of clients we serve, as well as the depth and breadth of our engagements with longstanding clients. We have invested in additional senior account managers in order to sustain this level of growth while continuing to deliver to existing clients the premium level of service that is a foundational element of our solutions," says Arbaugh.
Free Newsletter Sign-up