Daniel Levin to Succeed David Kirchheimer as Oaktree Chief Financial Officer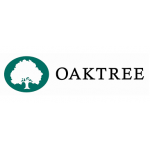 Daniel Levin to Succeed David Kirchheimer as Oaktree Chief Financial Officer
Oaktree Capital Group announced that David Kirchheimer has decided to retire as Oaktree's Chief Financial Officer and member of its Board of Directors, effective March 31, 2017. At that time, he will transition to serving as an Advisory Partner for the firm. Effective April 1, 2017, Daniel Levin, Managing Director, Head of Corporate Finance and Chief Product Officer, will assume the role of Chief Financial Officer.
"When David was hired as Oaktree's first employee, we gave him a single charge: make our back-office areas equal in quality to our investment ones," commented Howard Marks, Oaktree's Co-Chairman. "Over the past 21 years, David has been an invaluable contributor to the firm's global infrastructure, growth, and corporate culture, and we look forward to the continued benefit of his tremendous experience and knowledge in his new role as an Advisory Partner."
"Among other things, David has excelled in developing many of our firm's next-generation leaders, including Dan Levin," said Jay Wintrob, Oaktree's Chief Executive Officer. "In his time at Oaktree, Dan has contributed significantly in the areas of corporate development, financial planning and analysis, and product governance. He has served as an integral member of our Capital and Risk Management Committee, Product Governance Board and Senior Leadership Council, and has had significant interaction with all of our major stakeholders. We have every confidence in Dan and the entire finance organization to ensure continued excellence on behalf of Oaktree's clients, employees, creditors and unitholders."
"I am honored to serve as Oaktree's Chief Financial Officer," said Mr. Levin. "I look forward to working with our talented finance team and Oaktree's senior leaders to help guide Oaktree's future growth and success."
Prior to joining Oaktree in 2011, Mr. Levin was a Vice President in the Investment Banking Division at Goldman, Sachs & Co., focusing on asset management firms and other financial institutions. His previous experience includes capital raising and mergers and acquisitions roles at Technoserve and Robertson Stephens, Inc. Mr. Levin received an M.B.A. with Honors in Finance from the Wharton School of the University of Pennsylvania and a B.A. degree with Honors in Economics and Mathematics from Columbia University.
Free Newsletter Sign-up