AxiomSL Welcomes Ken Lamar to Board of Advisors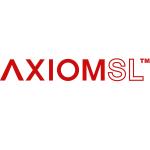 AxiomSL Welcomes Ken Lamar to Board of Advisors
AxiomSL, a global leader in risk management, regulatory compliance and data management for the financial services industry, has announced that Kenneth (Ken) Lamar, former senior vice president, senior advisor to the director of research and head of the statistics function at the Federal Reserve Bank of New York, has been appointed to the company's board of advisors.
Ken Lamar will advise AxiomSL's senior leadership on a wide array of best practices including risk data aggregation and reporting, regulatory compliance as well as implementation challenges affecting financial institutions.
Lamar joins the AxiomSL board after several decades holding various roles at the Federal Reserve, during which time he initiated and supervised most of the New York Fed's data management and quality assurance-related programs and built relationships with other financial regulators, industry groups, technology firms and other key participants in the financial services ecosystem.
During the last eight years as SVP, Lamar focused on reporting for primary dealers, the foreign exchange (FX) and derivatives markets, as well as legal entity identification. Most recently, he provided insight on data management related to several areas crucial to AxiomSL's core product offerings, including banks' financial risk stability and capital adequacy, data lineage and governance, data reporting, clearing and payment, and counterparty credit exposure.
"With his unparalleled experience at the Federal Reserve and intimate familiarity with data management at the world's largest banks, including many of AxiomSL's clients, Ken was a natural fit for AxiomSL's advisory board," says AxiomSL CEO Alex Tsigutkin. "His insight will be invaluable as we continue to develop and deploy new solutions for financial services' most complex regulatory, operational and technical challenges."
"AxiomSL is truly a unique technology provider, and I am delighted to join its board," adds Ken Lamar. "Today's regulatory environment, particularly with respect to capital adequacy, credit and liquidity risk reporting, means that financial services firms must leverage robust technology and forward-thinking with a flexible approach. Having watched AxiomSL in action for many years, I know they bring just this kind of mindset and expertise to our industry, and I look forward to working with them."
Free Newsletter Sign-up