Alec Ellison Joins OurCrowd Advisory Board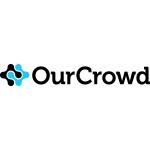 Alec Ellison Joins OurCrowd Advisory Board
OurCrowd, the world's leading equity crowdfunding platform, has announced that Alec Ellison, former Vice Chairman of Jefferies, LLC, and Chairman of the Technology Investment Banking group, has joined the OurCrowd Advisory Board. Prior to Jefferies, Ellison was President of Broadview International (which Jefferies acquired). He began his banking career at Morgan Stanley. Mr. Ellison holds a B.A. from Yale and an M.B.A. from Harvard, where he was a Baker Scholar.
Alec Ellison commented, "I am delighted to join the OurCrowd team, who are effectively pioneering a new investment model and helping startups grow their businesses. I look forward to working in this advisory capacity and providing guidance and assistance so that OurCrowd can continue to excel in the years ahead.""We're honored to welcome Alec to OurCrowd," said OurCrowd CEO, Jon Medved. "With nearly 30 years on Wall Street, Alec's insight and experience in the technology and financial services industries will be of immense value as we continue to grow OurCrowd. Our firm continues to scale up, and our partnerships and work with world-class financial institutions are key to driving the current growth. Alec has been a friend of OurCrowd and a significant contributor to this effort, and his formal role on our Advisory Board further strengthens our future."
OurCrowd was founded in 2013 and in less than four years has expanded its team and technology to support its strategic growth, with offices today in seven countries and a worldwide staff supporting over 100 portfolio companies. OurCrowd has invested over $300 million focused on venture capital and technology startups and has had nine exits: two IPOs and seven sales.
In September 2016 OurCrowd announced that it has raised $72 million in Series C funding for its General Partner fund.
Free Newsletter Sign-up