Zeta Introduces E-meal Voucher on RuPay Platform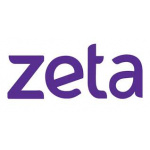 Zeta Introduces E-meal Voucher on RuPay Platform
Payments
,
FinTech StartUps
Fintech start-up Zeta, which offers digital employee benefits for tax optimisation, has tied up with National Payments Corporation of India (NPCI) payment platform - RuPay. The partnership will widen Zeta's payment network and push for a more inclusive adoption of digital payments in corporate India. This collaboration makes Zeta's meal voucher solution the first ever such solution to run on Government of India endorsed RuPay platform.
With RBL Bank as its banking partner, Zeta's revolutionary pre-paid card called the Zeta Super Card will now also be available on the RuPay platform. The Zeta Super Card, includes robust anti-fraud security measures that lets users make payments across 12 lakh+ outlets across India as well as online stores.
Referring to the partnership with RuPay, Mr. A. P. Hota, MD & CEO, NPCI said, "We are happy to extend RuPay card platform for salaried individuals across sectors through Zeta. This strategic partnership between RBL Bank and Zeta will assist all individuals to spend their salary perquisites through digital means."
Zeta Co-founder and CTO Ramki Gaddipati said, "The combined offering of Zeta, RBL and RuPay is built with a sharp focus on enhancing user experience, and is aimed at accelerating the cashless movement using technologies made in India, for India. Joining the RuPay platform will further strengthen Zeta's payment network and will also help us reach corporates as well as PSUs with employees based in remote areas."
Rajeev Ahuja, Executive Director, RBL Bank said, "RBL Bank has successfully built a strong digital platform business that delivers enhanced services in banking and other domains. We have identified many areas of the economy that, with these technologies, can be made more efficient and also help lower the cost of accessing these services for a larger number of consumers. We believe collaborating with the right partners is an important ingredient towards succeeding in the new era of digital businesses. In Zeta, we have a highly committed partner who is constantly looking to break new ground."
Taking forward its commitment towards the Digital India movement, the company will also launch payments via UPI, Bharat QR Code and Aadhaar Pay modes, which will be available to a larger section of the salaried population with or without access to smartphones and magnetic stripe card machines.
With these payment modes, Zeta intends to remove the existing barriers to digital payments. Salaried employees across all sectors, including PSUs can now take advantage of receiving and spending tax benefits digitally even in remote locations.
"When it comes to digitising employee benefits, it is essential to consider every employee in the organisation and provide solutions that work for everyone. Several of the PSUs have employees in locations that have limited card network reach," Mr. Gaddipati added.
"For many of the small merchants who deal in essentials like food and medicines, the card machines may be unaffordable. We can't ignore those challenges. Therefore, we built Zeta using technologies made in India, made for India and envisaged for digital inclusion of all the people by the Government of India."
"The Zeta benefits platform is on Rupay uses Aadhaar for eKYC and authentication, supports regional languages and is UPI, Bharat QR Code and Aadhaar pay ready. We will start rolling out these options as we start working with PSUs across the country. By providing such inclusive options, Zeta can ensure that salary benefits reach every eligible employee, no matter their location, language and digital literacy level is," Mr. Gaddipati further added.
Free Newsletter Sign-up