Yandex.Money Teams Up with Android Pay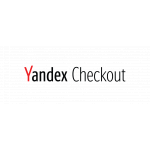 Yandex.Money Teams Up with Android Pay
Yandex.Money, the largest online payment service in Russia, brings its users a new method of contactless payments — via Android Pay.
With this method, users can now pay from Yandex.Money virtual and plastic Mastercards, and companies can start accepting payments via Android Pay through Yandex.Checkout.

Android Pay enables users to pay for their purchases from smartphone bringing the device to the contactless terminal. For that, download the Android Pay application and link it to a Yandex.Money virtual or plastic card. Users also need to activate the NFC function on their mobile devices. Contactless payments can be confirmed with a fingerprint or a smartphone password, and in some cases, with the PIN code of the bank card. Payments for purchases via Android Pay can be made from Android smartphones version KitKat 4.4 and later, as well as from Android Wear 2.0 smartwatches. This works for both — offline payments and payments in mobile applications.

Thanks to Yandex.Checkout, Russia's leading payment service provider, companies can receive payments via Android Pay in mobile applications. Online merchants will see the payment via Android Pay as a usual purchase from a bank card. Users will not have to enter any payment data — everything is already stored and securely encrypted in their phone.

Payments via Android Pay are completely safe — each operation is protected by Mastercard Digital Enhancement Service (MDES).

Russia has now become the eleventh country to introduce Android Pay— after the USA, the UK, Japan and others. In addition to Android Pay, Yandex.Money provides contactless payments via Apple Pay, Samsung Pay and using NFC or QR codes in Yandex.Money app. Contactless payments by Mastercard are currently being accepted by more than 6 million merchants in 96 countries, 50 of which are in Europe. Over the past year, the share of contactless payments made through Yandex.Money has grown by 13%. In order to pay contactless 81% of Yandex.Money users issue virtual Mastercards.
Free Newsletter Sign-up