xWare42 wins the Payments Dragons' Den prize at PayExpo 2015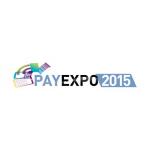 xWare42 wins the Payments Dragons' Den prize at PayExpo 2015
xWare42 has been crowned the winner of the prestigious Payments Dragons' Den prize 2015, an annual competition allowing innovative payments entrepreneurs the chance to showcase their work and ideas to a highly experienced panel of influential industry leaders and hundreds of payments professionals at PayExpo.
xWare42 is a software developer whose core product xPay allows banks to give customers additional information about their purchases. For instance, payment details on a bank statement can be enriched by adding information such as receipts, addresses, opening hours, service numbers and other details about the retailers. This gives customers a more helpful picture of their purchases while allowing banks and partner retailers to offer personalised discounts and encourage further transactions.
Accepting the winner's trophy from Nicolas de Callatay, an angel investor in Veridu, which won the Payments Dragons' Den in 2014, David Lais, CEO and Co-founder of xWare42 said: "We're truly honoured to win this highly important award. Thank you to everyone who voted for us, supported and congratulated us. We've had a fantastic two days at this great event. We're looking for investment so this is a valuable endorsement that should help us in this quest."
The company was founded by David Lais and Thomas Koch in Munich but is relocating to London. David Lais added: "That is because London is the FinTech capital of the world."
xWare42 beat stiff competition to win the contest. The other three finalists were:
SOLO - a virtual POS that allows any merchant to accept credit and debit card payments without having to swipe the card through a physical device, as the traditional POS does.
Ensygnia - a secure transaction engine and Onescan mobile app that work in combination to drive applications in identity management, advanced security systems, mobile payments and loyalty programmes.
Yen - a mobile payments app that integrates with a person's phone book and enables them to securely pay their contacts using a debit or credit card.
The highly anticipated competition, which received record entries this year, is the ideal platform for emerging companies looking to present their innovative ideas and game-changing payments technologies to a global market. Previous winners have gone on to receive crucial funding from investors and venture capitalists at the exhibition.
During the final, held during PayExpo 2015 at ExCeL London, in the traditional Dragons' Den format, the finalists each presented their pitch, answered questions and demonstrated their products and services in front of the Dragons' Den judging panel. This comprised five senior payment experts: Mike Laven, Chief Executive Officer of Currency Cloud; Mark Beresford, Director of Edgar, Dunn & Company; David Parker, Founder and CEO at Polymath Consulting; Brian Dunne, Managing Director of SVM Europe Ltd and President, IMA Europe and Nektarios Liolios, Managing Director of Startupbootcamp FinTech.
The competition is held in partnership with Startupbootcamp FinTech, a leading business accelerator focused on financial innovation, and xWare42 will be considered for a place on the company's accelerator programme.
Zehra Chudry, Head of Content at PayExpo, explains: "This year's competition for the Payment Dragons' Den was particularly strong and xWare42 is an outstanding winner. We look forward to seeing how the company grows and develops."
Free Newsletter Sign-up