WorldRemit Wins Prestigious Award Issued By United Nations Agency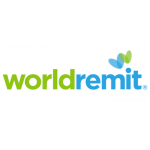 WorldRemit Wins Prestigious Award Issued By United Nations Agency
IFAD, a United Nations agency, today recognised WorldRemit's role in shaking up the global money transfer industry.
International Fund for Agricultural Development (IFAD), which focuses on agricultural development and financial inclusion, named WorldRemit winner of its 2015 private-sector award for Best Practice in Remittances for Development, ahead of fourteen other nominees.
IFAD highlighted WorldRemit's innovation in the field of mobile remittances – enabling customers to send money instantly from a smartphone in one country to a Mobile Money account elsewhere in the world.
"Awardees were chosen not only on the basis of innovation, but also on their capacity to involve key partners in their operations while demonstrating impact, sustained commitment and scalability," said Pedro de Vasconcelos, Manager, Financing Facility for Remittances, IFAD.
WorldRemit enables remittances to Mobile Money by working with telecoms operators and other partners around the world to develop sophisticated technical integrations needed to deliver instant money transfers.
In sub-Saharan Africa, where the majority of adults do not have bank accounts, over 50% of WorldRemit money transfers go to Mobile Money.
"Mobile Money represents is a hugely empowering technology for millions of people around the world. It is safer and more convenient than carrying cash, and it allows users to easily access vital services such as insurance and savings schemes," said Ismail Ahmed, WorldRemit's founder and CEO.
"Around 95% of money transfers are still offline, leading to inconvenience and higher costs for users. At WorldRemit, our goal is to connect every Mobile Money service so that people all over the world can receive money quickly and at a low cost from their friends and family abroad."
Free Newsletter Sign-up