Worldpay To Launch My Business Dashboard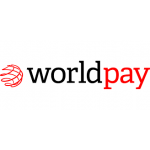 Worldpay To Launch My Business Dashboard
Worldpay, the UK's leading payments processor, today announces the launch of My Business Dashboard, an online tool to help small business owners become more efficient and make smarter decisions.
Small business owners are spending a day a week on finance and admin, with one in five still using a pad and pen to do their paperwork, according to Worldpay research. My Business Dashboard helps business owners save time on admin and allocate more resources to growing the company.
The online tool is designed to make life easier for small businesses. They no longer have to manually record card transaction data, guess when they are being paid or sift through mountains of paperwork.
Dave Hobday, UK Managing Director, Worldpay, comments: "With one in five business owners not taking a week off in over three years, it's clear that they are struggling with the burden of running their company; and if My Business Dashboard gives even a little time back in their day, it'll be hugely valuable."
Feedback from the initial customer pilot has been overwhelmingly positive with 80% saying they found the ability to access card transaction data beneficial.
Gary Duff-Godfrey, Landlord at the Thornbury Castle Public House in London, says: "My Business Dashboard has quickly become an integral part of how I run my business, helping me collect and access the data I need, when I need it. Keeping on top of cash-flow is a particularly important aspect of running my business, so being able to see at a glance what's coming in and going out, will help me schedule payments more effectively."
My Business Dashboard also provides insights into business performance, with the ability to:
· Analyse sales on an hourly, daily, weekly or monthly basis
· Understand the busiest and most profitable trading periods
· Investigate trends, such as volume of refunds, sales linked to different terminals
· Make promotional decisions, based on popular products and payment methods
Data is presented via a simple, intuitive interface, with information that can easily be exported for further analysis.
Dave Hobday, UK Managing Director, Worldpay, concludes: "This is not just about streamlining operations and efficiency; it will help small business get ahead. The time saved by automating admin tasks can be re-invested in re-structuring operations or creating a new revenue stream. And this an exciting prospect for any small business."
Free Newsletter Sign-up