WEX Inc. Announces New Partnership with Enterprise Fleet Management in Canada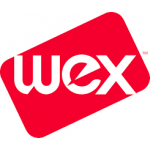 WEX Inc. Announces New Partnership with Enterprise Fleet Management in Canada
WEX Inc., a leading global provider of corporate payment solutions, today announced that it has signed a new agreement with Enterprise Fleet Management in Canada. The partnership supports Enterprise's growth in the Canadian market through WEX's Canadian fleet capabilities.
WEX and Enterprise Fleet Management have been working together since 1993 in the United States. Leveraging the Canadian fueling locations now available through WEX's acquisition of EFS, the expanded partnership will deliver WEX products to Enterprise Fleet Management customers throughout Canada as well.
"WEX is a global company servicing markets throughout the world. We are looking forward to this new chapter in our partnership with Enterprise and the opportunity for us to expand our presence in Canada," said Melissa Smith, president and CEO of WEX, Inc. "WEX and Enterprise have a long, successful history together, and we're certain that working in tandem to bring our offering to Canada will prove beneficial to everyone involved."
"We're thrilled to extend our 24-year partnership with WEX into the Canadian market," said Brice Adamson, Senior Vice President of Enterprise Fleet Management. "We have a great history of working collaboratively with WEX, and we are confident we will see continued success through this expanded agreement."
Free Newsletter Sign-up