W H Smith and Funky Pigeon partner with Mastercard to launch online payments via 'Pay by Bank app'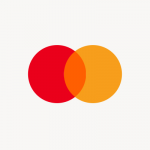 W H Smith and Funky Pigeon partner with Mastercard to launch online payments via 'Pay by Bank app'
Mastercard has entered into an agreement with WHSmith.co.uk, Funky Pigeon, Cult Pens & The Card Gallery to offer 'Pay by Bank app' to online shoppers.
Pay by Bank app is an easy and secure way for customers to pay from their current bank account, using their trusted mobile banking app. It leverages the UK's Faster Payments service to allow shoppers to pay retailers directly from their bank account, without the need to enter payment details or a separate password every time a purchase is made. It's designed for the digital age, to simplify the checkout experience, giving customers more control and visibility of their finances when they make a payment.
PbBa was created by Vocalink, a Mastercard company and meets PSD2 standards and requirements for strong customer authentication (SCA).
Suren Nawalkar, Senior Vice President, Consumer Applications at Mastercard said: "We are thrilled to be partnering with WHSmith and its brands Funky Pigeon, Cult Pens and The Card Gallery to bring this revolutionary new way to pay, putting the customer firmly in control of their finances. Pay by Bank app offers a best in class digital payment solution that optimises user experience, while making transactions more secure, and reducing fraud.
Ian Sanders, Group Commercial Development Director, WHSmith, commented; "WHSmith are excited to launch Mastercard's innovative new payment method, Pay by Bank app. We are keen to offer our shoppers digital payment methods that are designed to be both secure and simple and Pay by Bank app allows our shoppers to authenticate direct with their bank offering a flexible and user-friendly checkout experience."
Free Newsletter Sign-up