Unity Trust Bank Joins Current Account Switch Service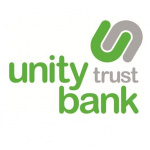 Unity Trust Bank Joins Current Account Switch Service
The flagship Current Account Switch Service, which is owned and operated by the UK's leading payments authority Pay.UK, today welcomes another brand to join the service.
Unity Trust Bank is the latest to offer consumers a simple, reliable and stress-free means of switching banking provider.
Since launching in 2013, around six million current accounts have been switched by the Current Account Switch Service. Last year, 99 per cent were completed within seven working days, and consumer satisfaction averaged 93 per cent. The service continuing to play a key role in supporting the Competition and Market Authority's (CMA) measures to increase competition in the current account market.
Matthew Hunt, Chief Operating Officer of Pay.UK, owner and operator of the Current Account Switch Service, said:
"To continue to see banks join the Current Account Switch Service is a testament to the success of the service since launch, six years and over six million switches ago. The more bank account providers that join the service, the more people will be able to access the account that suits them, while having the peace of mind that everything will be taken care of throughout the switch.
"It's great to be welcoming Unity Trust Bank to the service, further improving the choice for end users."
Unity Trust Bank is a commercial bank with a difference; it only lends to organisations that contribute towards positive economic, community and environmental change. Unity provides a range of 5* Moneyfacts rated accounts and banking services to SMEs, charities, trade unions and other non-profit organisations.
Lindsey Podolanski, Chief Operating Officer at Unity Trust Bank, said:
"We're delighted to join the Current Account Switch Service as we continually strive to provide our customers with an efficient and value-driven service.
"As Unity Trust Bank experiences significant growth, being part of the service will strengthen our current offering and enable businesses to make the switch to us in the most straightforward way. Ultimately we want to ensure that switching to us is a simple and stress-free service for our new customers.
Free Newsletter Sign-up