Unique Face Recognition Solution Will be Displayed by BS/2 at The Largest ATM-Focused Forum in US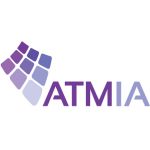 Unique Face Recognition Solution Will be Displayed by BS/2 at The Largest ATM-Focused Forum in US
Payments
,
Infrastructure
More than 1200 well-known banking technology brands from 25 different countries will participate in the ATMIA Conference and Exhibition in Orlando (Florida, USA), which will be held on February 19-21. One of the most important events of this year has a global perspective and gives a great opportunity to share experience and knowledge forindustry representatives. Among the participants is the banking technology company BS/2, which will display the own developed solutions for face recognition and security ATMeye.iQ.
"The US market is interesting for us because of its competitive environment and great opportunities for business. We are not newcomers here. During our large-scale project, about 10,000 ATMeye.iQ licenses were sold to a major banking service provider in North America. I hope that participation in this event will be a real opportunity for us to unlock the potential and to lay the foundation for long-term and reliable partnerships in the future," said Tomas Augucevičius, Deputy General Director of BS/2.
According to him, the company will display innovative face recognition (FRN.iQ), cash flow optimization (Cash Management.iQ) and security (ATMeye.iQ) solutions, as well as various banking hardware from the Diebold Nixdorf. Integrated hardware and software ATMeye.iQ solution, developed by BS/2, provides extra safety and security for self-service devices. It is recognized worldwide and secures 75 thousand self-service devices in different countries.
The company expects special interest of the banks representatives to the biometric identification solution FRN.iQ. A decade ago, face recognition was the subject of scientific research, but now it is a real technology, the newest trend covering the whole world.
"Not only exhibition, as an opportunity to showcase our solutions, is very important for us, but also the dialogue, that will allow us to compare our visions and expert forecasts. Today the business core is not the product, but the client. The customer experience is one of the hottest topics in most industries, therefore, the focus of this conference is particularly relevant," said Tomas Augucevičius.
The 20th Anniversary ATMIA Conference "ATMs and Apps: the New World of Customer Experience" will host a series of workshops and seminars. Sessions and breakouts will cover cutting edge topics that are influencing the industry today. First, the experts will discuss the protection of ATMs from criminal attacks. Card fraud, cybercrime and physical attacks continue to undermine the security of the ATM channel, which leads not only to financial, but also reputational losses.
Another relevant topic is the exploring the benefits and opportunities for cardless ATMs. Thousands of ATMs in the U.S. are already taking advantage of this consumer-friendly technology of future. Today cardless ATMs have a big impact on the banking industry in Europe as well.
Special attention is given to the workshop on ITM/ATM servicing perspectives. According to organizers, discussions will focus on customer transactions experience, impact on ATM services for ITMs/ATMs, and mitigating the risk to the property, employees and customers.
Free Newsletter Sign-up