Tsys Reveals Tokenization for Commercial Card Issuers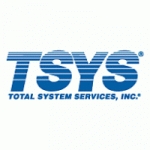 Tsys Reveals Tokenization for Commercial Card Issuers
TSYS announced today that it has enabled tokenization across all of its North American commercial card platforms.
TSYS is the first commercial card processor to allow its Visa and Mastercard corporate, purchasing and small business card clients to offer their cardholders the ability to pay with a mobile device using Apple Pay, Android Pay or Samsung Pay.

According to Business Insider's Mobile Payments Report from June 2016, the number of mobile payment users is projected to be 150 million by 2020. With TSYS's new commercial tokenization, corporate cardholders can now carry their personal payment preferences into the commercial setting with the ability to take advantage of the ease and security of mobile payments.

U.S. Bank, a long-time TSYS client, recently became the first commercial card issuer to begin enrolling clients with a mobile payment solution for Visa corporate card transactions.

"We are excited to be able to offer this capability to our Visa and Mastercard commercial issuers, enabling them to be first in market with a mobile solution for their cardholders," said Pam Joseph, president and chief operating officer, TSYS. "To do this across all of our U.S. platforms, and to have clients in-market already today with these capabilities, is further testament to our standing as the leader in the commercial payments market."

TSYS' proven Enterprise Tokenization solution secures commercial payment card information for purchases made online, through mobile devices and "digital wallet" applications.
Free Newsletter Sign-up