Tribe Payments secures Visa certification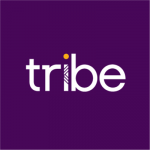 Tribe Payments secures Visa certification
Tribe Payments, a team of industry experts dedicated to delivering the future of payments, has secured certification from Visa, the world's leader in digital payments, as an issuer and acquirer processor across Europe.
The certification means that Tribe's customers—banks, challengers, fintechs and acquirers that offer payment services to merchants and consumers—can issue Visa cards and acquire Visa payments. These payment service providers can now benefit from access to a payments network accepted online and in-store by 53 million merchants worldwide.
Tribe's platform ISAAC, which has been built from the ground up as modular and containerised, allows Tribe to facilitate rapid issuer and acquirer integrations with Visa across Europe. Its issuing technology supports both current and legacy payment types including EMV, magstripe, virtual and contactless card processing across prepaid, debit and credit payment rails.
"We are excited to announce our partnership with Tribe, a young brand that is pushing the boundaries of what is possible when it comes to payments," said Jill Docherty, Head of Business Development at Visa. "At Visa, we are committed to helping the next generation of payment innovators, and are looking forward to working with Tribe to help them achieve their business goals."
Tribe was founded by payments veteran Suresh Vaghjiani, who has worked with a host of fintechs—including Curve, Monzo, Revolut and Starling—to deliver ground-breaking payment services. Unlike most vendors, Tribe provides all aspects of payments technology to businesses that serve merchants and consumers using a modular platform. Tribe is the only provider to fully break the 'legacy-cycle', using disposable technology to ensure zero-obsolescence and containerisation to minimise risk.
"Certification from Visa means that Tribe, in only a short period from our official launch, can now offer issuer and acquirer integrations with the three largest card schemes in the world," said Suresh Vaghjiani, CEO of Tribe Payments. "Visa has committed to supporting innovative payment technology, and with this certification Tribe's modular platform can offer even greater scale and choice to our customers."
Free Newsletter Sign-up