Transpay Reveals New Funding Currencies for Firms Paying Globally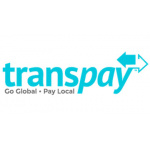 Transpay Reveals New Funding Currencies for Firms Paying Globally
To support the growing need for cross-border payment efficiency and flexibility, Transpay has enhanced its B2B/B2P currency capabilities to support the global operations of its enterprise clients.
Transpay enables businesses to complete mass payouts to more than 120 countries, in over 60 currencies. Through its proprietary network and robust technology solutions, Transpay serves leading e-commerce marketplaces, affiliate marketing platforms and payment service providers.
Now, businesses have the ability to fund their Transpay accounts in 11 settlement currencies, including Singapore dollar (SGD), Hong Kong dollar (HKD) and Australian dollar (AUD), in addition to customary origination currencies like United States dollar (USD) and Euro (EUR).
For businesses which operate in these currencies, this eliminates the need to convert funds prior to settlement, making payments faster and more cost-effective.
"Globally, marketplaces and digital platforms often pay double conversion fees when sending bank wires, first from converting into USD or EUR and then to the local currency of the receiver," says Joe Tumbarello, CFO/COO, Transpay. "Transpay is eliminating these fees to ensure that businesses operating in their local currencies are getting maximum value from each transaction."
Transpay's additional funding currencies help to support businesses in growing industries as they expand cross-border, by addressing the inherent challenges of multi-currency mass payments. For example, as the e-commerce industry in Southeast Asia is expected to surpass US$25 billion by 2020, payments account for the biggest challenge for the e-commerce companies that proliferate the region, according to a Frost & Sullivan study.
"These expanded offerings reinforce our commitment to simplifying mass cross-border payouts," says Samish Kumar, CEO, Transpay. "As payments is at the core of operations for every business, Transpay is boosting the efficiency of global money movement."
Free Newsletter Sign-up