TransferGo teams with IFX Payments to support donations to Lithuania's COVID-19 relief fund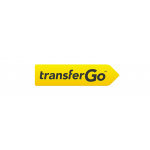 TransferGo teams with IFX Payments to support donations to Lithuania's COVID-19 relief fund
TransferGo, one of the world's fastest growing money transfer services, has today announced that it has partnered with IFX Payments, the UK-based foreign exchange and payments leader, to facilitate donations in up to 39 different currencies to Lithuania's COVID-19 relief fund.
TransferGo will process all donations through IFX Payment's advanced virtual IBAN technology which will then settle immediately with the Bank of Lithuania. This industry leading partnership will help the Ministry of Finance of the Republic of Lithuania to collect donations faster, cheaper and more efficiently so that funding is able to reach the front line sooner and help save lives.
The COVID-19 Consequence Reduction Fund has been established by the Lithuanian Minister of Finance, Vilius Šapoka, and is being overseen by a combination of prominent doctors, scientists and business representatives - led by President Dalia Grybauskaitė. The fund can be supported by both individual and legal entities.
As global economies continue to adapt to the new normal brought by COVID-19, TransferGo and IFX Payments are setting the precedent for how FinTechs can work together to support those most in need.
"The combination of our technology platform, and IFX Payments' 15 years' experience in foreign exchange and payments, will deliver a first-class service and support the Ministry of Finance in its fundraising efforts," says Daumantas Dvilinskas, CEO of TransferGo. "We want to do everything we can to ensure those who wish to selflessly donate to help others can do so, and those who are relying upon financial aid can access it faster and more securely."
"We are delighted to enter into such an exciting partnership with our friends at TransferGo and contribute towards making a real difference in the fight against COVID-19," commented Nicholas Williams, CEO of IFX Payments. "Our partnership means financial aid can reach those on the front line in a timely and efficient manner and help save lives."
For further information on how you can donate to The COVID-19 Consequence Reduction Fund via TransferGo, or through other means, please visit the Lithuanian Public Finance website.
Free Newsletter Sign-up