Tipalti SuiteApp Reaches "Built For NetSuite" Status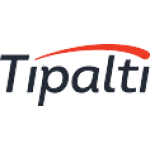 Tipalti SuiteApp Reaches "Built For NetSuite" Status
Tipalti's SuiteApp has achieved 'Built for NetSuite' status. The new SuiteApp, built using NetSuite's SuiteCloud Platform, integrates with NetSuite OneWorld to provide one unified Accounts Payable Automation solution, helping finance departments streamline their entire global supplier payment operation.
Built for NetSuite is a program for NetSuite SuiteCloud Developer Network (SDN) partners that provides them with information, resources and a method to help them verify that their applications and integrations, built using the NetSuite SuiteCloud Computing Platform, meet NetSuite's standards and best practices. The Built for NetSuite program is designed to give NetSuite customers additional confidence that SuiteApps have been built to meet these standards.
The Tipalti SuiteApp is one of the first cloud-based solutions that enable global businesses to execute multi-method bill payments anywhere in the world, while providing real-time payment status and reconciliation reporting directly within a cloud ERP system. NetSuite OneWorld customers can now automate their entire supplier payments operation, paying suppliers in any country in a wide range of different payment methods (ACH, wire transfer, eCheck, international ACH, PayPal, paper checks, and prepaid debit card, etc.) and in over 100 currencies. Payment remittance results are automatically available within NetSuite for faster, more accurate payment reconciliation and financial close reporting, improved supplier payment status communication, and streamlined tax reporting.
Beyond cross-border remittance and reconciliation, Tipalti further streamlines the accounts payable process by providing intelligent self-service onboarding of payees while integrating with NetSuite's vendor records and invoices to reduce payment processing errors. Tipalti provides suppliers with a secure online portal so they can get immediate visibility into payment status and history, invoices, and update their payment information at any time, from anywhere. Tipalti can ensure complete supplier payment regulatory and tax compliance by collecting and verifying tax forms (W-9, W-8 Series, VAT, tax ID), screening every payment transaction against OFAC and international blacklists, and generating 1099 / 1042-s tax preparation reports for tax filing.
"The last mile of ERP is about the streamlining of accounts payable functions," says Chen Amit, Co-Founder and CEO of Tipalti. "Tipalti's integration with NetSuite's cloud-based ERP platform adds unprecedented automation, control, and visibility to AP organizations as it relates to global B2B payments."
"With Tipalti's platform focused on streamlining global B2B payments, NetSuite OneWorld users can significantly reduce the workload related to managing global supplier payments," said Guido Haarmans, Senior Vice President Business Development for Technology Partners at NetSuite. "Because Tipalti encompasses the entire payment management workflow, including payment remittance and multi-method, multi-country payment coverage, the platform is able to close the loop on global supplier payments and simplify the reconciliation of multiple payment accounts."
For information about Built for NetSuite SuiteApps, please visit www.netsuite.com/BuiltforNetSuite. For more information about the integrated solution, please visit www.suiteapp.com.
Free Newsletter Sign-up