Tipalti enhances its platform with three new innovations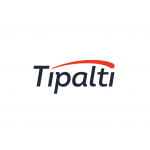 Tipalti enhances its platform with three new innovations
Payments
,
Accounting
,
BPM
Tipalti, one of the leading fintech companies, is releasing three new innovations to its platform that will revamp the way CFOs manage their company's payments solution. The features will let finance teams completely automate and streamline their entire end-to-end payments solution towards their global suppliers. This is the first time a company integrates these innovations within a holistic payments solution.
The new features will offer companies the ability to automate payments early, centralize their entire AP processing, and oversee all different payment factors, from automatic fraud detection to global tax compliance, payment routing and invoicing. All automated, all centralized.

With 200% year-over-year growth for the past three consecutive years and over $2.75 billion in transactions annually, Tipalti is poised to become the next fintech unicorn by completely automating the way companies manage their mass cross-border payments. Companies like Twitter, GoDaddy, Amazon, and hundreds more rely on Tipalti to remove up to 80% of their finance team's payments workload.
Free Newsletter Sign-up