South African Peach Payments Offers Seamless Mobile Checkout Solution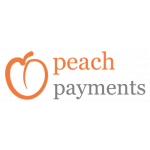 South African Peach Payments Offers Seamless Mobile Checkout Solution
Payments
,
Mobile Banking
ACI Worldwide (NASDAQ: ACIW), a leading global provider of real-time electronic payment and banking solutions, today announced that Peach Payments, a fast-growing South African payment service provider (PSP), will offer merchants a seamless mobile checkout solution with the ACI Mobile Commerce Software Development Kit (mSDK).
Part of ACI's award-winning UP eCommerce Payments solution, the white-label mSDK can be quickly and easily integrated into existing merchant apps, and supports a growing number of relevant alternative payments in both developed and emerging markets. The mSDK is one of the cornerstones of ACI's API toolkit—delivering merchants flexibility, simplicity, and payment security through ACI's PCI DSS Level 1 data centers.

Mobile is now the top priority for many merchants, driving more commerce growth than any other channel. With 8.6 billion mobile devices worldwide, analysts expect 70 percent of the world's population to have a smartphone by 20201 with strong growth in Africa expected to continue.2 Peach Payments' merchants are capitalizing on this growing mobile opportunity, working with the payment provider and ACI to easily offer in-app payments (Android and iOS) that enhance their consumers' mobile shopping experiences and increase checkout conversion rates.

Peach Payments has rapidly expanded beyond its domestic South African market to process payments for merchants in Mauritius and soon in Namibia, Nigeria, Kenya, and Ghana. The PSP was able to access the necessary card acquirers and alternative payments methods needed to enter these markets with the help of ACI's UP eCommerce Payments solution, and is further building upon its market position with the mSDK.

"The ACI Mobile Commerce SDK is extremely developer-friendly, and allows our merchants to integrate payment methods into their mobile checkout quickly, with little to no direct technical support," said Rahul Jain, co-founder, Peach Payments. "Smartphone use has almost doubled in Africa in the past two years and shoppers are becoming more comfortable paying with their phones. A strong mobile offering is critical to success in Africa's burgeoning eCommerce market, and given our track record with ACI, its mSDK was the logical choice to power our mobile checkout offering as we expand our footprint."

"The roll-out of our Mobile Commerce SDK marks a new phase for ACI, as we make our extensive network of endpoints available via the mobile channel, enabling merchants to easily embed the payment methods they need when operating across global borders," said John Gessau, director, Mobile Payment Solutions, ACI Worldwide. "With our mSDK, Peach Payments' merchants benefit from the same unified RESTful API and technical integration that drives their existing eCommerce payments."

The ACI Mobile Commerce SDK for iOS and Android is part of the UP eCommerce Payments solution, which combines the extensive global reach of the ACI PAY.ON Payments Gateway with integrated ACI ReD Shield real-time fraud management. The solution has been recognized with a number of industry awards including MPE Awards 2017 (International Award), PayFORUM (Cross-border Payments Award), and the FStech Payments Awards (Best Online Payments Solution). ACI is showcasing its eCommerce and mCommerce solutions, including the mSDK, at Seamless Africa, March 14-15 in Cape Town, South Africa.
Free Newsletter Sign-up