Smartphones are used by 62% of Brazilians to buy on international e-commerce websites, research shows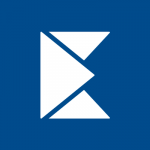 Smartphones are used by 62% of Brazilians to buy on international e-commerce websites, research shows
An exclusive survey on the state of cross-border purchases in Brazil has revealed that smartphones have been instrumental in democratizing access to global products and services: mobile phones were the preferred device for 62% of respondents when making international purchases last year.
The research, Beyond Borders: The Cross-Border Consumption in Brazil, which can be accessed here, also shows that paying with installments is a preference of the Brazilian consumer: 4 out of 5 consumers choose installments in purchases over BRL 200. The more expensive the product, the greater the tendency to split the total amount into installments.
The survey was conducted by EBANX, a Brazilian global fintech, in partnership with Opinion Box. The document will be released today, during the LatAm Cross-Border Summit in Rio de Janeiro. The poll interviewed about 3,000 consumers of international e-commerce websites and digital services in all the Brazilian states, between August 19 and September 3, 2019. All of them made at least one international purchase in the last twelve months.
"This is an exclusive and revealing portrait of the Brazilian who makes purchases on international websites and shows what are the main factors that influence this purchase. We were particularly impressed by this consumer's engagement with mobile, compared to those who shop only on national websites," says João Del Valle, co-founder and COO of EBANX.
The lower the consumer's income, the more that smartphones appear as the only buying channel, surpassing desktop access. Among consumers who do not have a bank account, for example, the preference for the smartphone reaches 76.5%. Transactions are made via both the application and e-commerce websites.
More confidence, lower delivery time
Half of the respondents stated that the frequency with which they shop from international e-commerce websites has increased over the past year, thanks to: 1) lower prices, which were quoted by 66.8% of consumers; and 2) good experiences with previous purchases, mentioned by 55.8% of them.
Most of them (68.5%) said that, in order to experiment, their first international purchase was a low-value item, and only afterward did they start consuming from these sites more regularly. "It is a process that requires trust, relationship. Understanding this is critical to reaching the Brazilian consumer," says Del Valle.
The expectation on delivery times shows that Brazilians no longer accept large delays in international orders: most of them (just over 50%) stated that they consider a delivery period of up to 30 days to be reasonable. Only 4.7% said they would agree to wait for more than two months.
On the other hand, the majority (51%) of consumers stated that they never had to pay for the Postal Dispatch fee, implemented last year by the Brazilian Postal Service for international goods arriving in the country.
Digital services
Respondents were also asked about the use of digital services. Netflix is the most popular of them among Brazilians: 68% of respondents are subscribers. Second in popularity is Uber and other ride-hailing apps, with 60%.
In ranked order, Spotify is third (29%), then Deezer (13%), and finally at the tail end are HBO Go and Amazon Prime (8% each). The popularity of these services is apparent among all socioeconomic consumer profiles: there is no significant difference between those with or without bank accounts in this respect.
The ability to pay in BRL for these services, however, was crucial to increasing their penetration among Brazilian consumers: 54% of respondents said they would not pay for apps like Spotify, Netflix, and Deezer if they were charged in dollars.
Payments and trends
In terms of payment options, the credit card is the most used mean for international purchases by Brazilians (69%), but the boleto is close behind in second place, with a 51% of preference.
In addition, more than half of the consumers who used the boleto have a credit card (53%). This data shows that the Brazilian cash voucher is not just an option for those without a bank account or credit card enabled for international purchase – it is a cultural habit.
The research also provides insights from some of the leaders in global e-commerce, payments, and digital services industries, such as eBay, CargoX, Visa, ELO, Mastercard, Salesforce, and Adobe.
One conclusion, for instance, is that tokenization and the adoption of secure payment protocols should increase the conversion of e-commerce purchases. Guilherme Esquivel, director of digital payments and innovation at Mastercard, stated for the research that, in the tests the company has been conducting, they already achieved conversion levels close to 90% with these technologies (compared to an average of 65% for e-commerce).
Free Newsletter Sign-up