SIX Payment Services To Launch New Platform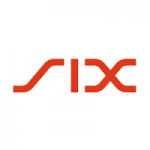 SIX Payment Services To Launch New Platform
Payments
,
Infrastructure
When banks outsource their Issuing Processing, they rely on the expertise of their technology partner in payments as well as technical performance.
SIX Payment Services has invested in one of the most modern platforms in Europe. Thirty four financial institutions with a total of 100 Million transactions per year already benefit from new generation processing services. The migration was a complete success thanks to first class project management. SIX was able to utilize its previous experiences from the card migration for the Austrian PayLife Bank, which is now part of SIX.

High performance platform for financial institutions

SIX has high demands: its new platform must fulfil the needs of the banking customers on flexibility and ever shorter time-to-market. It must also support perfectly the international growth strategies through its scalability. The tailored solution is a new generation platform: its open architecture offers unlimited possibilities to define creative card products. Individual product components like fees, processing logic, interfaces etc. are configured and do not require additional IT development work. With the new platform and the know-how from SIX, innovative products can be ready to launch in weeks rather than months.

34 customers already migrated

The migration of customers from the old to the new platform started in the first quarter of 2013 at the CETREL in Luxembourg, which is now fully owned by SIX. More than three million cards have been migrated onto the new issuing platform to date, which is equivalent to approximately 100 million transactions per year. The transactions of all Luxemburgish banks, as well as the international customers of SIX in Germany, Belgium and Austria, are already processed via the new platform. This follows a complex migration process, culminating in several weekends during which the respective banks were migrated without any effect on the cardholders. SIX has direct experience from the largest card migration project in Europe: the Austrian PayLife Bank, which was completed in 2011.

Close cooperation brings success

The largest Luxemburgish bank, BCEE, was among the first banks whose portfolio was migrated to SIX's new issuing processing platform. Looking back, Lysiane Back, responsible for Electronic Banking and Business at BCEE, commented: "Thanks to the highly trained team at SIX-affiliate CETREL the entire card portfolio of BCEE was successfully migrated to the new platform without any problems. We were especially impressed by its high availability and its broad range of use. SIX carried out initial internal testing in order to identify potential sources of failure as soon as possible. Both sides communicated transparently and effectively which meant the entire process was accompanied with extensive documentation and project planning. This approach made the process much easier for our team. I would like to cordially thank the team members involved at SIX and at BCEE and congratulate them on their excellent work and harmonious cooperation."
Free Newsletter Sign-up