Samsung makes wearable payments play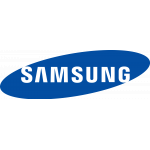 Samsung makes wearable payments play
Samsung is bidding to expand NFC payments beyond phones to a host of wearable devices by teaming up with POS manufacturer Ingenico and app developer Smartlink to launch the Contactless Companion Platform (CCP).
The platform aim to boost financial inclusion by helping to bring digital cash to everyone, including those without payment cards and bank accounts. The system lets users make digital cash payments via any enabled contactless device of their choice, such as a dedicated smart card, wristband, key fob, or mechanical watch or smart ring.
Users can top up their digital cash in app as well as on a PC and at POS terminals, while Samsung says the platform can also seamlessly combine payments with loyalty points, vouchers, travel cards and ticketing.

Swiss watchmakers Winwatch and Montfort have each developed mechanical wristwatches with an embedded CCP element for payments. Meanwhile, other wearable and accessory manufacturers are set to follow suit and a Swiss fintech company will soon roll out dedicated CCP-enabled smartcards in several Eastern European countries.
Free Newsletter Sign-up