Robokassa recognised for 'outstanding contribution' to Russian tech Payment service wins Runet Award for 'Economy and Business'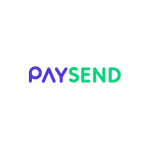 Robokassa recognised for 'outstanding contribution' to Russian tech Payment service wins Runet Award for 'Economy and Business'
Robokassa, a payment service and part of the Paysend Group, has been recognised for its outstanding achievement in information technology and electronic communication.
The business, a universal tool for accepting and processing online payments, has won the Runet Award for 'Economy and Business'.
A portmanteau of the words 'Russia' and 'internet', Runet is the country's most prestigious technology award. It celebrates companies, organisations and individuals that have contributed to the development of Russia's digital sphere.
Ronald Millar, CEO, Paysend said: "Robokassa has been transforming the way that businesses and individuals receive money and process payments throughout Russia. Our innovative approach has enabled small start-ups to grow into thriving enterprises. To receive the Runet Award is an honour for our hard-working team. It also recognises the contribution we have made to Russia's digital landscape."
The Runet Prize was launched by the Federal Agency for Press and Mass Communications in 2004. Known as the 'Oscars of the Russian tech world', it has become the most recognised and respected national awards for achievements in information technology and the Internet.
Launched in 2002, Robokassa helps clients such as merchants, online stores and service providers receive payments from customers. Whether through bank cards, electronic currency transfers or internet banking, it accepts payment in a way that is convenient for customers.
Robokassa serves over 120,000 global customers.The service can be utilised by individual entrepreneurs who are not yet registered as organisations.
Core features of Robokassa include:
• Recurring payment: regular payments from bank cards made automatically without the need for confirmation by the client.
• Apple Pay and Samsung Pay: contactless payments for Apple and Samsung device owners.
• Transaction reports: providing detailed reports on all transactions for subsequent processing and reporting.
• Quick and easy connection: a one-off agreement and minimal connection costs. First-class technical support.
• Work without own cash desk: with checks completed by Robokassa's own cash desk, clients have no need to purchase their own.
Robokassa is part of the Paysend group which includes global card to card money transfer service Global Transfers and business account services Paysend Connect.
Free Newsletter Sign-up