Paysend Develops Payment Solution For $1 Billion Pakistani Freelance Market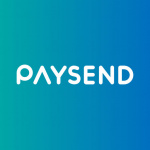 Paysend Develops Payment Solution For $1 Billion Pakistani Freelance Market
Global fintech company Paysend has partnered with Pakistan's JS Bank to support the launch a new payment solution for freelancers. The 'Freelance Wallet' will enable freelancers in Pakistan, estimated at 1.15 million in number and earning in excess of $1 billion per year, to be paid on time and in full.
The JS Bank Freelance Wallet is an app-based solution to which payment can be sent using just a mobile number. The absence of relevant payment services in Pakistan has created much demand for a service such as this among freelancers.
With 1.4 million already using Paysend's global money transfer service, Global Transfers, Paysend provides fast, secure and simple payment solutions. This expertise has been pivotal in the development of the Freelance Wallet.
Ronald Millar, CEO of Paysend said: "The JS Bank Freelance Wallet is powered by Paysend and brings a new level of security and speed when it comes to getting paid as a freelancer. Doing freelance work can be stressful without the right tools to ensure seamless administration. This new solution will help to empower freelancers across Pakistan by allowing them to manage their money from their smartphone."
To open a paperless account and start receiving payments, all freelancers need to do is download the mobile app and visit a JCash branch to provide biometric authentication. Clients can then send money to the wallet using the freelancer's mobile phone number. Money can be withdrawn via branchless banking agents, JS Bank branches or through ATM cards.
Noman Azhar, Country Head Branchless Banking & Digital Implementation at JS Bank said: "In line with the State Bank's strategy, we are working aggressively on increasing the value proposition in the International Remittance space. JS Bank has provided freelancers with a practical digital platform to the to ease the fund receipt process without any extra cost. This is a game changing initiative and cements our position as a market leader."
Free Newsletter Sign-up