Payscape Collaborates with Embassy National Bank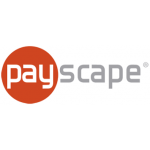 Payscape Collaborates with Embassy National Bank
Payscape Financial technology provider, has teamed up with Atlanta's Embassy National Bank, to provide local businesses with the latest financial products and services that will allow them to increase cash flow, process payments, and streamline their business operations through innovative software solutions.
"We are truly excited about our new partnership with Embassy National Bank. Their proven dedication to their clients and community is inspiring. We can't wait to see how our financial technology product suite will help grow both businesses!" said John Mills, regional business development manager at Payscape.
Payscape and Embassy now stand together in representing small businesses in the metro-Atlanta area and all outside affiliates. In this new partnership, they can impact their home-base by providing a new and established workforce with the products needed to run a successful large or small scale business. Whether they need to accept credit cards at their retail storefront, process payments on a mobile phone, operate an online shopping cart, or electronically invoice clients, Payscape has solutions that will satisfy every cash flow need.
"The payments processing industry is ever-changing. We are excited at Embassy National Bank to partner with Payscape, a company that shares the same values we share in regards to our community: to be the community partner our small businesses want, and our neighbors need" said Joe Moss, President at Embassy National Bank.
Free Newsletter Sign-up