ONPEX Partners with Global Payment Connection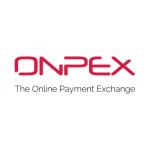 ONPEX Partners with Global Payment Connection
ONPEX, The Online Payment Exchange, has announced its partnership with Global Payment Connection, an international, independent consultancy and full service organisation specializing in card-not-present payments.
Active in payments for over 15 years, Global Payment Connection provides a full range of merchant services including credit card and alternative payment methods, risk and fraud management and payment consultancy to companies of all sizes, ranging from the fashion to digital goods and travel industries.
In order to augment its worldwide reach and allow its merchants to trade with any consumer anywhere in the world, the international payments consultancy partnered with ONPEX and implemented the company's Global Acquiring Network and Payment Gateway.
The use of ONPEX' solutions provides merchants with a tested and successful payments platform that is fully compliant with local regulations and requirements. Customers of merchants that cooperate with Global Payment Connection can pay with the payment method of their choice, thanks to ONPEX. They also rely on exceptional standards of security to reduce risk through industry-leading fraud prevention methods, proactive chargeback management, information services and KYC tools.
ONPEX has helped Global Payment Connection to enlarge its payment solution portfolio, enabling Global Payment Connection's merchants to choose from a variety of options including market leading solutions. This increased flexibility and cutting-edge technology have already resulted in a significant revenue increase.
Roger Sinot, CEO of Global Payment Connection, explained: "ONPEX' innovative and state-of-the-art technology provides us with excellent connectivity to relevant banks and payment schemes. The ONPEX technology enables us to be flexible within the relationship with our merchants and quickly connect them to an extensive global acquiring network and a multiplicity of payment options."
Christoph Tutsch, ONPEX CEO, said: "Global Payment Connection has a broad experience in the specific and fast moving market of online payments and utilizes the latest payment technology to assure the merchants and cardholders needs and wants. By implementing ONPEX, the company is now better positioned to help their merchants overcome local barriers and obstacles to reach global markets and secure a future of smart international growth."
Free Newsletter Sign-up