NOVO BANCO Selects Fiserv to Modernize Payments Processing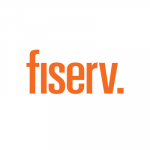 NOVO BANCO Selects Fiserv to Modernize Payments Processing
Fiserv, Inc. (NASDAQ: FISV), a leading global provider of payments and financial services technology solutions, announced today that Portuguese bank, NOVO BANCO, will consolidate their existing payments infrastructure and deploy end-to-end billing and payment capabilities using technology from Fiserv. This initiative, undertaken as part of the bank's overall IT and payments transformation program, will allow the bank to decommission multiple inflexible legacy systems and build an efficient, scalable modern payments architecture.
NOVO BANCO will use Enterprise Payments Platform, formerly Dovetail, for all payments processing and Advantage FeeTM, a comprehensive billing and revenue management solution, for nostro and correspondent banking charging. The Fiserv technology will integrate with other systems within the bank, including anti-money laundering (AML), fraud, risk and core banking platforms, and externally with other NOVO BANCO entities.
"We wanted to implement a modular payment hub to give our customers an elevated and seamless omni-channel payments experience," said Antonio Ramalho, CEO, NOVO BANCO. "Having a centralized payments platform helps us achieve our immediate business goals and progressively move toward our strategic vision of a unified and flexible payments platform for all payment types, including instant."
Enterprise Payments Platform will enable centralized management of all NOVO BANCO payments, regardless of the origination channel, payment type and entity. The bank will move all high-value payments including SWIFT, SWIFT gpi and SIBS Target2 to the Enterprise Payments Platform immediately, followed by low-value and instant payment types.
"Financial Institutions are embarking on innovative technology initiatives to meet their business aspirations and customer expectations," said Jan Kruger, senior vice president and general manager, Enterprise Payments Platform Solutions, Fiserv. "Fiserv technology provides the modern functionality necessary to underpin NOVO BANCO's payments transformation, and will help the bank to realize efficiency, innovation and competitive differentiation."
In a world moving faster than ever before, Fiserv helps clients deliver solutions in step with the way people live and work today – financial services at the speed of life. Learn more at fiserv.com.
Free Newsletter Sign-up