Nium to power cross-border payments for Cambodia's PhillipBank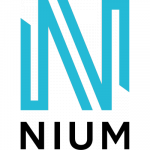 Nium to power cross-border payments for Cambodia's PhillipBank
Nium, the recently-rebranded digital cross-border payments platform for global enterprises and financial institutions, has announced that it will now power cross-border payments for the clients of PhillipBank, one of Cambodia's growing banking group, across its network.
Announcing the partnership with PhillipBank, Prajit Nanu, co-founder and CEO of Nium said, "We are delighted to be working together with PhillipBank to power their outward remittances. This relationship further cements Nium's position as a leading provider for cross-border transactions in Southeast Asia. With Nium, PhillipBank clients will be able to realize faster turnarounds, while being more confident about delivery times and payout amounts."
Nium, formerly known as InstaReM, already powers payments for four of the top ten Southeast Asian Banks and leading financial institutions across the globe. The partnership with PhillipBank helps Nium further strengthen its position as a dominant player in the institutional payments space in Southeast Asia.
Mr Ong Teong Hoon, CEO of PhillipBank, said, "This is a significant partnership for PhillipBank at an exciting stage in our evolution. With Cambodian businesses and institutions increasingly engaging with their global counterparts exploring new possibilities for collaboration, we must expand our cross-border payment capabilities into key markets across the world. We are already witnessing increasing demand from our customers for cross-border payments services. We are confident that Nium's services will complement our offering and further strengthen our capabilities in serving our clients."
Free Newsletter Sign-up