New Enterprise Accounting Solution by RealPage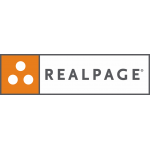 New Enterprise Accounting Solution by RealPage
RealPage, Inc. a leading provider of on-demand software and software-enabled services for the multifamily, commercial, single-family and vacation rental housing industries, announced that it launched a new Enterprise Accounting solution, designed to provide companies one single accounting platform with which to manage all functions related to real estate investing. The new platform is applicable to all real estate classes.
The Enterprise Accounting platform incorporates three distinct solutions:
Investment Accounting: Designed to help manage all types of capital transactions, automating calling for, collecting, distributing and recording capital activity. It also manages investor correspondence and reporting while tracking investment returns.
Advanced Consolidations: Consolidates accounting records and manages complex ownership structures of multiple subsidiaries to present consolidated financial statements for multiple sets of books for the parent company. Automated consolidation rules help reduce the closing cycle time.
Corporate Accounting: Enables real estate firms to simplify the process of allocating expenses and overhead from the corporate entity to investments and properties, and to manage financial reporting for business units not specific to a particular asset or investment vehicle.
This solution was created to address accounting, finance, and reporting challenges often confronted by middle market investment management firms. These firms commonly use spreadsheets and limited human resources to meet minimum requirements because the total cost of ownership of available alternative solutions may be too formidable for a growing mid-market firm.
"This solution fills a void in the real estate investment market," said Alan James, RealPage senior vice president, investment management and commercial. "RealPage is making significant investments in solutions to manage the investment management lifecycle and is collaborating with leading real estate consulting firms to execute a business strategy designed to deliver the most complete suite of products that have a low total cost of ownership for our customers."
Free Newsletter Sign-up