MRC Unveils Results of the 2016 Global Payments Survey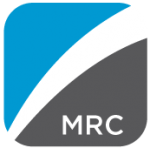 MRC Unveils Results of the 2016 Global Payments Survey
Merchant Risk Council (MRC), a leading global trade association for eCommerce fraud and payments professionals, released comprehensive results of the 2016 Global Payments Survey at their European Congress in Seville, Spain.
The 2016 Global Payments Survey was conducted in partnership with CyberSource, a payment management company with over 400,000 businesses worldwide using their solutions. This report draws conclusions from a survey involving MRC and non-MRC merchants in North America, Europe and Asia Pacific countries who were asked about their payments experience and management practices.
The results of this survey show that MRC merchant members support twice as many payment types (14 average) as non-MRC merchants (7 average).
More Key Survey Findings:
3D Secure is not widely used due to friction concerns. Only 14% of Canadian merchants, 18% of US merchants, 40% of UK merchants, 45% of French merchants and 46% of German merchants are utilizing 3D Secure.
Checkout conversion rates for all payment methods consistently averaged 65%.
The top eCommerce markets rank similar to last year with China, Japan, Russia and Mexico joining the top 12 global markets.
Top payment priorities for MRC merchants are: fraud, IT constraints, system changes and integration, cost of payment and checkout conversion rate.
MRC members are more likely to be focused on order conversion and payment success.

MRC's 2016 Global Payments Survey offers members the ability to analyze systems, policies and results against merchants in different regions and markets, providing a more robust set of comparison points to help better measure and optimize their business.
The 2016 Global Payments Survey is only available to MRC members. Members can download the surveyhere. For information on membership please visit the MRC.
Free Newsletter Sign-up