Moorwand Partners with Open Payments Cloud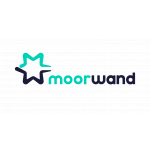 Moorwand Partners with Open Payments Cloud
Payments
,
IT Innovations
International payments company Moorwand has become the first fintech to offer its services to payment innovators through Open Payments Cloud (OPC).
Open Payments Cloud is a ground-breaking platform that offers innovators ranging from entrepreneurs to Programme Managers a way to bring new payment programmes to life that may previously have been considered too small to gain the support of traditional financial institutions. OPC enables innovators to connect the fintech services they need such as issuing, processing and KYC through a single platform and then test their programme within a safe, secure and supportive environment. The OPC significantly reduces barriers to market entry such as cost and development time for smaller or more specialised programmes.
Robert Courtneidge, CEO, Moorwand, said: "We are extremely proud to be the first partner of OPC and part of this ground-breaking fintech community. This addresses a huge unmet need in our industry and greatly increases the chance of success for smaller programmes. This new approach is a perfect match for our style of BIN sponsorship here at Moorwand. I know we are first of what is sure to be many other fintech players who will be keen to be part of this great new initiative. We wish OPC every success as they open the door to a new wave of payment innovation."
Paul Love Twelves, General Manager, Open Payments Cloud, said: "We are delighted and excited to welcome Moorwand as our first issuer partner as they are an ideal fit with OPC and share our belief that one size no longer fits all. Over the coming months, we will be announcing more partners that will expand our community into a full service solution for innovators who are desperate to overcome the challenges and complexities of our industry to bring payment innovation to market."
Free Newsletter Sign-up