MoneyGram and Millicom Unveil Mobile Wallet Service in El Salvador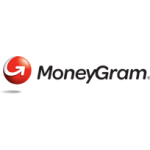 MoneyGram and Millicom Unveil Mobile Wallet Service in El Salvador
As part of its continued commitment to making money transfers easier for customers, MoneyGram has signed an agreement with Millicom, the parent company of Tigo Money, to launch mobile cash receive services into more than 1 million Tigo Money mobile wallets in El Salvador.
Tigo Money is one of the leading providers of mobile financial services for customers in Latin America. Tigo's service allows millions of customers to send and receive money domestically, and receive money internationally. Tigo customers can also pay bills, transfer money between people and businesses, use self-top ups, and make merchant payments.
"We're excited about the opportunity to expand our reach to mobile money accounts in Central America through the partnership with Tigo Money," says Alex Hoffmann, MoneyGram's executive vice president of Global Product. "Remittances are an important part of economic development and financial inclusion in the region, and we are thrilled to offer our customers an easy and convenient way to receive funds they depend on from family and friends around the globe."
Mobile money plays a key role in creating financial inclusion in El Salvador. According to the World Bank, mobile wallets have helped the country to nearly triple the percentage of adults with financial accounts in the last five years. It is estimated that five percent of adults in the country have a mobile money account which represents the highest penetration rate in Latin America.
"Millicom and MoneyGram have a shared goal to increase financial inclusion for those who may not be able to easily utilize traditional bank accounts through innovative, easy and secure mobile financial services which are available in the palm of your hand," said Ronald Alvarenga, mobile financial services director at Tigo Money's parent company Millicom. "We are excited about the opportunity to work with MoneyGram as we continue to find new ways to help our customers reduce their need to carry cash and increase their access to convenient and reliable financial products and services."
Tigo Money has over 4 million mobile money wallets across Latin America. The new agreement between MoneyGram and Millicom includes all of Tigo's markets in Central and South America. Services are expected to soon be available in other countries such as Honduras, Guatemala, Bolivia, Colombia and Paraguay.
According to the World Bank, $4.3 billion flowed into El Salvador via remittances in 2015, that's nearly 17 percent of the country's gross domestic product.
Free Newsletter Sign-up