MasterCard and Buy Way bring MasterPass to Belgium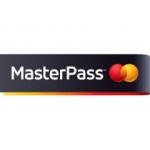 MasterCard and Buy Way bring MasterPass to Belgium
From now on, Belgians can put the entire content of their wallet in MasterPass, a digital platform launched today by MasterCard and implemented by Buy Way.
Thanks to this digital wallet there will be no more waste of time looking for payment and loyalty cards, giving consumers the ability to make transactions in an easy and seamless way. The wallet is open, which means that in addition to MasterCard cards, consumers can use and store other branded credit, debit and prepaid cards.

"The Future of Shopping is happening now with the world going digital. We're in the midst of a transformation as people are moving from an offline to a connected world at any time", says Valerie Nowak, country manager MasterCard Belux. "This new digital platform puts an end to the constant fidgeting with your wallet and integrates all cards and bonuses in one place".

The launch of this new platform confirms an ongoing trend where every connected device becomes a medium for payments: the computer, the tablet, the smartphone but also the home television or game console. Consumers are however faced with a very wide range of apps and payment cards, turning a payment into a complex process.

MasterPass is a global digital platform eliminating the need to re-enter detailed payment and shipping information with every purchase, simplifying and speeding up the process of a payment from any connected device. Each digital wallet stores the cardholder's payment and shipping information, including loyalty cards, in one secure place making shopping at thousands of online merchants faster and more convenient.

Buy Way is very happy to be the first partner in Belgium to offer the MasterPass functionality to its customers: "We are convinced the digital wallet will increase the comfort of our customers and help them in any purchase or payment online. It's the very first time consumers are provided with their entire portfolio digitalized which enables them to consolidate all their payment information and cards in one place. Buy Way customers will be able to activate their MasterPass wallet through their home banking as of today."

Shoppers that are not client of Buy Way can still create a Buy Way MasterPass wallet through our own website https://masterpass.com/, choosing Belgium as country, or through merchant websites accepting MasterPass including AS Adventure, De Persgroep, New Pharma, Fleurop, Farmaline, and Connections Webshop.

They then need to select the goods, use the 'Buy with MasterPass' checkout button on the merchants' websites, login to their wallet, verify their preferred card and shipping address and confirm the payment. The merchant receives instant payment confirmation and shipping information for delivery.

After the registration has been done consumers will be able to enjoy the checkout shortcut every time with just a click, tap or touch for purchases online via computer, smartphone or tablet.
Free Newsletter Sign-up