JGOO Partners with Feixue Huangdu Bringing British Heritage Closer to Chinese Digital Audiences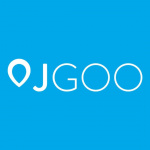 JGOO Partners with Feixue Huangdu Bringing British Heritage Closer to Chinese Digital Audiences
JGOO, the next generation mobile payments platform connecting Western brands to Chinese shoppers and tourists, has partnered with live streaming influencer and broadcaster Feixue Huangdu, in a bid to bring British cultural heritage closer to Chinese digital audiences.
Feixue, who is a native from east China's Anhui province, is a graduate student at Nottingham Trent University, specialising in Museum and Heritage Development. Combining her studies with her cultural live streaming of UK heritage sites, she has attracted over one million Chinese viewers, who have tuned in to her live tours of British museums and sites through Chinese platform DouYu, which have featured Belton House in Lincolnshire, the Trent Bridge Cricket Ground as well as the Framework Knitters Museum and Ruddington Village Museum in Nottingham.
Feixue's collaboration with museums to connect Chinese audiences with British heritage sites was recognised at the 2019 Regional Heritage Conference & Awards held on Tuesday the 24th September at the National Civil War Museum and Palace Theatre in Newark. She was presented with the Judge's Special Award for Using Digital Technology to Initiate a Global Reach as well as the Partnership Working Award, for her university project which she developed with her classmates.
Feixue Huangdu said: "I was so surprised and delighted to receive this award. It's a huge honour that my work is recognised by the East Midlands museums and I look forward to helping them grow their audiences. My aim is to help museums establish their identity with new audiences on a global scale, by working with them to come up with new ways of interpreting their collections and sharing them with viewers, which ultimately results in increasing their revenue. The positive response I've had from the British cultural heritage sector as well as Chinese audiences has encouraged me to continue my work to help museums improve sustainability".
Dr. Gavin Walker, Vice Chairman and Honorary Curator at the Ruddington Village Museum reiterated Feixue's words, proving the value of her work: "Feixue's live stream, which reached nearly half a million people, has significantly raised the Village Museum's profile and visitor numbers. More importantly, working with Feixue has been both enjoyable and enlightening. We've gained a new friend, an international influencer and some interesting insights into Chinese culture."
At the event, which recognises excellence and innovation in museums, historic houses and heritage sites across the region, Feixue led a live streaming workshop, showcasing how her digital tours have impacted museums, bridging the gap between the UK and China. This was followed by a presentation from the JGOO team on how they provide brands with direct trading access to the Chinese market, through their official partnerships with WeChat Pay and Alipay. Connecting UK and European brands to Chinese shoppers and tourists, JGOO not only provides a payments gateway for them to pay for British goods when visiting the country or when buying online via WeChat Pay and Alipay, it also has a team of Chinese nationals in the UK to help clients develop social media marketing campaigns via WeChat.
Richard Morecroft, Director and Co-Founder of JGOO said: "We are delighted to be working in collaboration with Feixue. As China's cultural appetite becomes increasingly drawn to the UK, her livestreaming of British heritage sites is invaluable, exposing digital audiences to cultural experiences, that they may have not otherwise had the opportunity to partake in. Our aim is to continue to expand cultural exchanges between China and the UK by connecting British museums and heritage sites with Chinese tourists, facilitating payments through their usual platforms such as WeChat Pay and Alipay".
Free Newsletter Sign-up