JCB partner with Viva Wallet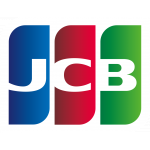 JCB partner with Viva Wallet
JCB International, Co., Ltd. (JCBI), the international operations subsidiary of JCB Co., and global acquirer Viva Wallet, the global cloud based digital payments factory, today announced the signing of a joint licencing agreement, enabling JCB cards to be used at all POS systems and online touch points across Europe. This covers 108 K merchants in 12 countries.
Launching in 2020, the partnership with Viva Wallet will enable JCB cardmembers to use a JCB card at different locations including homepages and key account merchants across Greece as well as the UK, Romania, Belgium, Cyprus, France and shortly Italy, Germany, Poland, the Netherlands, Portugal and Spain. The deal enables JCB card acceptance face to face and online as well as JCB Contactless and 3D Secure transactions in these European countries.
This partnership strengthens JCB's coverage in Europe as part of the payment brand's goal to provide a unique and seamless shopping experience to its cardmembers who require access to electronic payment systems when travelling the globe. Apart from JCB´s global cardmembers, in particular about a million Russian tourists per year will enjoycomprehensive JCB acceptance in Greece.
Mr. Tsuyoshi Notani, Managing Director, JCB International (Europe) Ltd., said "Greece received around 30 million visitors in 2017 making it one of the most visited countries in the world, so it's imperative for JCB to have a presence here as we extend our wider reach into Europe to ensure our cardmembers enjoy a seamless payments journey when visiting European countries. Thanks to our partnership with Viva Wallet we're able to help increase the acceptance of alternative payment methods following growing consumer and government demand in Greece."
Mr. Costas Mantratzis, Chief Product & Innovation Architect at Viva Wallet (UK), said: "We always strive to combine our cloud-based processing infrastructure, our multiple principal memberships for acquiring and issuing services and our participation in various payment systems across Europe, to benefit our merchant base making their payments' journey as seamless as possible. We are very excited about our partnership with JCB and we welcome their cardmembers not only to make easier and faster online and offline payments, but also accommodate an increasing demand for alternative payments methods in Europe, that not many other payment providers can support."
Free Newsletter Sign-up