Ixaris accelerates ambitious expansion programme with new senior hires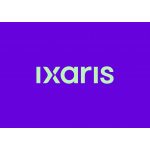 Ixaris accelerates ambitious expansion programme with new senior hires
Award-winning global payments company, Ixaris, has bolstered its senior team with the hire of a new Chief Legal and Compliance Officer and Commercial Director. The company welcomes Georg von Brevern and Sean Ashton as part of a wider expansion plan, following the company's continued success and 75% year-on-year growth.
The travel industry is one of many that processes a high volume of very low-margin payments. In these industries, profitability is squeezed at every turn by regulatory, geopolitical, technology and market pressures. Payment experts, Ixaris 'ease the squeeze' for over 200 customers in 50 countries by optimising the payments process to ensure that it is not just a necessary cost of business, but is also efficient and even revenue generating. In fact, by using the Ixaris Payments product, clients from the world's largest travel brands, to independent travel agencies boost their margins by up to 20%.
Ixaris' new appointments are part of a wider expansion plan by the business. Driven by its ambition to shake up payments in the travel industry and beyond, the company will open a Belgian office in April, and aims to branch out to new geographies including Latin America later this year.
Georg von Brevern joins the team as Chief Legal and Compliance Officer, taking responsibility for all legal and compliance matters across the global business. Von Brevern brings with him a wealth of expertise, having worked in legal and compliance roles for more than 25 years at KPMG, General Electric, Paysafe and Kantox.
As an international payment solutions expert, Sean Ashton fills the position of Commercial Director. Ashton brings years of financial commerce sales experience to Ixaris, with previous roles at fintech companies Skrill (now Paysafe), CloudPay and Hyperwallet. Ashton is tasked with building the sales team at Ixaris to accelerate its ambitious international growth plans, as well as aligning the commercial strategy of the company to its revenue targets.
Ixaris Chief Executive Officer, Aran Brown, comments, "It is an exciting time for Ixaris. Our impressive 75% year on year growth is an achievement in itself, but is also a sign of the market opportunity and the expansion still to come. Our headcount will continue to grow as we look to enter new markets and geographies to allow us to offer our disruptive, market-leading payments optimisation technology on a truly global scale.
"Only by employing the very best talent and minds can we expect our ambitious plans to succeed, and as such we are delighted to welcome Georg and Sean, both veritable experts in the payments technology landscape."
Sean Ashton says, "In many sectors and specifically in travel, where margins are so tight, optimising payments can be a real game-changer. To do this effectively, businesses need payment solutions that are not only built on the latest technology, but which are tailored to their own industry's unique challenges. Ixaris' combination of truly disruptive technology, entrepreneurial culture and deep market understanding of the travel sector provides the perfect platform for innovation."
Von Brevern adds "Where there is the opportunity for innovation, however, there is inevitably regulation to navigate. For Ixaris to deliver the right payment solutions for its customers it must always be one step ahead and anticipate the future payment challenges. This is certainly true in regard to the ever-changing financial regulatory landscape and I look forward to furthering this facet of Ixaris' capabilities as the company expands and continues to innovate."
Free Newsletter Sign-up