It's time for a treat: Klarna brings 'pup-up' to London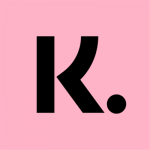 It's time for a treat: Klarna brings 'pup-up' to London
Klarna, the leading global disruptor of smoooth shopping and payments, celebrates the dog owning and dog loving communities with their brand new campaign – 'Who's a good shopper' – kicking off with its first ever UK 'pup-up' in London on 27-28 November.
Klarna will open the pup-up following in the footsteps of their other successful pop-ups in London and Manchester. This time showcasing Klarna to London's loyal dog-loving community in a setting dedicated to shoppers and their furry friends.
"At Klarna we create experiences where you shop for what you love, for the ones you love. And that's what the 'Who's a Good Shopper' campaign is all about – a celebration of the relationship between dog owners and their beloved dogs," says David Sandstrom CMO of Klarna. "Throughout the campaign we will show how Klarna offers the best shopping experience for people and their furry best friends – starting with bringing them all together to experience just that, in our stylish pup up," he continues.
The festive season should be about spending time with those that you love. At the Klarna pup-up, dog owners and their pooches can experience some much needed pamper time together. Dog grooming will be available by the best in the business, right next to manicures and hair styling for owners.
Is your pet a poser? The pup-up will be offering pets the chance to show off their fresh groom while they pose for their very own pet portrait by the talented Woof Portraits. Owners will also be able to purchase a sweater with an embroidered portrait of their pet by 'Hoop & Loop'. Keeping them close to their owners' heart, even when they're apart!
The 'Kanine Kafe' is also guaranteed to get tails wagging. Owners and pets can shop the Klarna directory and educate themselves on the more than 4,500 retailers that offer Klarna in the UK, over a cup of tea and canine biscuit.
Most importantly, Klarna are proud to be partnering with the Wild at Heart Foundation, with all proceeds from the pup-up being donated to the charity, who support animal welfare projects, particularly dog rescue, adoption and rehoming worldwide.
The Klarna pup-up will be located at 15 Bateman Street, Soho, London, W1D 3AQ. It will launch with an exclusive VIP party on Tuesday 26th November and will then be open to the public from 27th–28th November, 9am till 7.30pm.
Free Newsletter Sign-up