ID TECH's UniPay to be included in the Visa Ready Program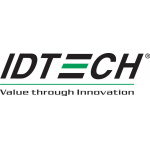 ID TECH's UniPay to be included in the Visa Ready Program
ID TECH, a leading manufacturer of secure payment solutions, mobile payment, point of sale, and digital signage, announced that its third mobile solution, the UniPay, to be included in the Visa Ready Program.
The UniPay is a compact MagStripe and EMV Smart Card mobile reader that can transform any mobile device into a POS system by connecting through the audio jack port. As the deadline for EMV approaches in the U.S. and with the establishment of EMV in many other countries, ID TECH's UniPay gives merchants the ability to accept a variety of payments securely and conveniently.
"Staying at the forefront of the mobile payment space, ID TECH is proud to achieve its 3rd Visa Ready mobile product. With EMV deployments accelerating in the US market, UniPay is the perfect product for a cost effective chip and signature solution" stated Eric Lecesne, Chief Operating Officer and Vice President of Products at ID TECH.
The UniPay is EMV Level 1 approved and uses DUKPT key management with TDES and AES encryption algorithms to ensure consumers' financial information is protected while being transmitted to the host device. Its compact design features a convenient USB port for charging and PC communication.
All three of ID TECH's Visa Ready products, the Shuttle, UniMag II and UniPay, will be featured with ID TECH's various product lines at the Cartes Secure Connexions show in Paris from November 4th-6th at booth #4J087.
Free Newsletter Sign-up