Form3 Financial Cloud Unveils SaaS Payments and Banking Solutions at Sibos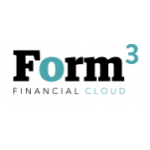 Form3 Financial Cloud Unveils SaaS Payments and Banking Solutions at Sibos
Payments
,
Banking
,
SaaS
Form3 Financial Cloud has today launched at Sibos, providing leading edge cloud technologies for financial institutions through a SaaS delivery model. Form3 delivers comprehensive payment and core banking solutions, accessed through a single API and integration platform, ready to use on a pay as you go basis.
Banking is seeing unprecedented challenges: changing customer demands and growing cost pressures, increasing competition, the burden of regulation (such as PSD2 and EU Data Protection Directive) and the need for improved system and data security. The industry has been slow to adapt, in part due to outdated legacy back office systems, and complex operational and manual processes, which are no longer fit for purpose. Form3 sets out to change this, providing a way for financial institutions to thrive in this new environment by delivering cost effective access to the latest innovations such as cloud, API's and distributed ledger and smart contract technologies, removing the need for a complex web of vendor relationships and expensive software license agreements.
Form3 will initially focus on the UK's extensive community of established and challenger banks, deposit-taking foreign bank branches, building societies and payment institutions. The core components of the solution deliver essential infrastructure for Universal Payments (including faster payments) and Integrated Banking, enabled by partnerships with industry leaders Dovetail and Thought Machine. Delivered in the cloud as a SaaS service, Form3 solutions provide a scalable, flexible and secure approach with transactions processed with high volume and resilience in near real-time. The core components are complemented by a range of essential cloud-based services such as charging and billing, accounting and sanctions screening.
The company's management team has deep financial services and tech expertise. Michael Mueller, Chief Executive Officer, has over 25 years' experience in banking, holding senior roles at Deutsche Bank and Barclays where he was most recently a member of the bank's Corporate Banking Executive Committee and Managing Director, Head of Cash Management. Michael is joined in the management team by: Adam Moulson, Chief Customer Officer (previously SWIFT, Country Manager), Mike Walters, Chief Product Officer (previously Barclaycard, Product Director) and Steve Cook, Chief Technology Officer (previously Gain Capital Payments, CTO). The board of directors is led by Chairman, Tom Kozlowski, the founder of City Practitioners. The company is backed by a group of senior investors with extensive experience in the banking and FinTech industry and has secured a strong funding position.
"We have designed the infrastructure of Form3 Financial Cloud to fully integrate with today's leading technology. What is novel is that we are using proven, leading edge software, delivering products from multiple vendors to offer a comprehensive suite of pre-integrated back office services. In order to ensure the solution fits the needs of tomorrow, we've made sure that the architecture of the platform is able to integrate with distributed ledger, blockchain and smart contract technology," said Michael Mueller, Chief Executive Officer, Form3 Financial Cloud. "We're taking out the pain points for many banks associated with this complexity, and with access through the cloud, we aim to provide significant cost savings to a broad swathe of financial firms"
Free Newsletter Sign-up