Forbes listed ACI Worldwide among the 100 best performing public companies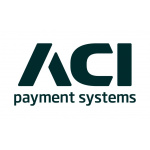 Forbes listed ACI Worldwide among the 100 best performing public companies
ACI Worldwide (NASDAQ: ACIW), a leading global provider of electronic payment and banking solutions, today announced it has been named among the 100 best performing public companies with revenue less than $1 billion by leading business authority Forbes.
ACI is ranked at number 45 on Forbes' annual list of America's Best Performing Small Companies, up two spots from last year. This annual report highlights public companies with revenue under $1 billion and ranks them based on return on equity, sales growth and earnings growth over the past year and past five years. As the ranking notes, ACI saw a 16 percent increase in sales over the previous period, a 38 percent increase in earnings per share and a 12 percent increase in return on equity.
ACI was also recently recognized by IDC Financial Insights in the 2014 FinTech Rankings, an annual international listing of the top vertical technology vendors that derive more than one third of their revenue from this industry. ACI, which moved up four places, is now ranked 20th on the list of financial technology companies that were judged according to their global revenues.
Additionally, ACI was ranked 36th in the recent list of "Cloud Top 500 Applications Vendors," compiled by IT market research organization Apps Run the Cloud.
"Our upward movement, not only in Forbes, but in other key industry rankings as well, is testament to our great 'One ACI' team and to the powerful Universal Payments value proposition we're providing to financial institutions, retailers, billers and processors around the globe," said Jeremy Wilmot, senior vice president and general manager, Americas, ACI Worldwide. "We are honored to once again be recognized among many innovative organizations."
The full list of Forbes' Best Performing Small Companies in America can be found at http://www.forbes.com/best-small-companies/.
Free Newsletter Sign-up