FIS Completes Technology Transformation with Bank Leumi USA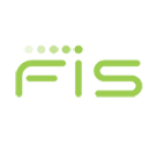 FIS Completes Technology Transformation with Bank Leumi USA
Payments
,
Banking
,
IT Innovations
,
Infrastructure
FIS announced the completion of one of the industry's most unique transformational projects with Bank Leumi USA. The bank replaced its legacy technology platform with FIS banking and payments solutions, including core processing, branch, digital and mobile banking, compliance, risk and back-office systems.
This successful "big bang" project implementation is large in size and scope for a mid-sized banking institution.
"Realizing the benefits of transformational change requires vision, innovation and the expert ability to deliver," said Anthony Jabbour, chief operating officer, Banking & Payments, FIS. "While daunting for some, both FIS and Bank Leumi embraced the size and magnitude of this project. We're proud of this partnership and view it as an excellent example of how we can deliver innovation and value to institutions of all sizes – regardless of how they approach their growth journey."
"Our bank embarked on a journey with FIS 2 1/2 years ago to replace multiple banking applications and upgrade not only the core technology backbone, but also client facing applications, core processes and workflows, all in order to improve our client experience. FIS' willingness to expand the horizons of what's possible with a transformational core banking project was instrumental in the overall success of this partnership," said Avner Mendelson, president and CEO, Bank Leumi USA.
The newly implemented FIS core platform provides client onboarding improvements, tighter integration between Bank Leumi's private and commercial banks, and a new CRM platform to better enable cross and upsell. The upgrade went live in May and the bank sunset its legacy core platform the next day.
Michael Fegan, executive vice president, chief operations and technology officer, Bank Leumi USA, added, "At its core, this transformation project was not just about new technology, but about people and processes. In order to effectively transform our systems, we had to first transform our culture to one that was enabled to adapt to new technology and embrace change. The FIS team understood the specific needs of our bank and worked collaboratively with us to make sure those needs were met."
Free Newsletter Sign-up