First Data Partners with Flywire to Strive Cross-broder Transactions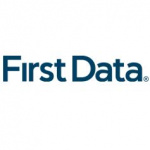 First Data Partners with Flywire to Strive Cross-broder Transactions
First Data, a global leader in commerce-enabling technology, and Flywire, a leading provider of international payment solutions, today announced a new strategic agreement aimed at streamlining cross-border transactions for their respective client bases.
As part of the agreement, First Data and Flywire will form a reciprocal referral relationship, providing clients with a seamless integration between Flywire's international payment and receivables platform, and First Data's vast client network and technology solutions.

"First Data serves millions of businesses and thousands of financial institutions in more than 100 countries around the world," said Frank Bisignano, Chairman and CEO of First Data. "We are excited to partner with Flywire, an innovative leader in international payment processing, to simplify cross-border payment acceptance for clients in the education and healthcare industries."

Flywire offers a global transaction processing and receivables solution that makes international payments faster, easier, less expensive and more transparent. Today, over 1,300 clients across 18 countries use Flywire to process international payments.

As a result of the partnership, Flywire will now be able to significantly expand card payment options for their clients to make international payments even more convenient and cost-effective for their customers. In turn, First Data clients will be able to leverage the Flywire platform to accept large sum international payments from their customers, providing added transparency and easier reconciliation.

"Our goal is to take the friction out of cross-border transactions, wherever it may exist," said Mike Massaro, CEO at Flywire. "Partnering with First Data significantly expands the payment options for our clients' customers and has the potential to make the benefits of our platform available to tens of thousands of additional businesses and institutions around the world."

As part of the strategic relationship, First Data will leverage Flywire's presence in the education, healthcare, and business-to-business segments to increase its penetration in those markets. First Data will also resell and refer the Flywire platform to its clients, including those within the education and healthcare space, as well as clients in the travel and leisure, luxury goods, professional services, publishing, and technology industries. By leveraging First Data's expansive network of clients, Flywire will be able to further its recent expansion into international payment and receivables for businesses.
Free Newsletter Sign-up