Finastra and SIA Team Up to Expand Real-time Payments in Europe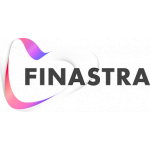 Finastra and SIA Team Up to Expand Real-time Payments in Europe
Finastra today announced that it is partnering with SIA, European leader in payment infrastructures and services, to provide real-time payment capabilities to financial institutions operating all over Europe. This will enable financial institutions to use the Finastra (formerly D+H) payments solutions to connect via SIAnet to RT1, EBA CLEARING's pan-European Instant Payments infrastructure.
Prior to EBA CLEARING's platform going live in November 2017, financial institutions will be able to experiment with real-time payments on the Finastra cloud-based testing environment. This environment will provide simulated connectivity to EBA CLEARING's RT1, and enable banks adhering to the SCT Inst Scheme to test instant payments quickly, easily and with low risk.
"The collaboration with Finastra allows us to strengthen our path of innovation, supporting the access and onboarding of the banks on EBA CLEARING's pan-European instant payments infrastructure," said Andrea Galeazzi, Network Services Director SIA. "Financial institutions can now easily benefit from the high-speed, low-latency network infrastructure SIANet thanks to its reliability, solidity and security."
"The Finastra payments technology already supports the processing of millions of faster payment transactions throughout the world every day," said Moti Porath, Head, Product Management, Global Payments Solutions, Finastra. "SIA shares the Finastra vision of making faster payments a reality, and we are proud to expand our clients' access to instant payments and Instant Clearing in Europe through SIAnet."
Free Newsletter Sign-up